Being a VBS site leader is a fun and important job! Yet, where to start? Follow these 3 easy steps as you get ready for your role as a spectacular site leader at VBS!
Get to Know the Bible Lessons
The first and most important step to being a site leader is to connect with God's Word! In a VBS with Purpose, every site leader has the important job of connecting their activity with the Bible lesson for the day. This can be an intimidating task for new and seasoned volunteers alike, yet there are plenty of tools to help you out
First, be sure to review the leader devotions located on the Director CD and online. These devotions contain a wealth of knowledge and highlight key Bible verses within each account. The devotions also expand on the Take-Home Point for each day and include a short prayer to help guide you in your VBS preparation.
If time allows, go through the devotions together with your VBS team. Invite your Pastor to share his insights on the study of each Bible lesson. This will help make sure that everyone is on the same page and that kids are hearing the same message from site to site.
Review Your Leader Guides
After devotions, review your leader guides for specific tips on connecting the lesson with your particular site. Review the supply lists and gather any additional supplies you may need.
If you're in crafts, snacks, games, or Bible challenge, you may want to even test out a few of the activities beforehand to make sure they are adaptable for your particular group and setting. While you're at it, be sure to also practice the take-home point a few times to make sure you have it just right.
One final tip on the leader guides: as you review the materials, jot down a list of any items that might be on the Director CD. With the amount of files on the Director CD, it can be easy for items to get lost or hidden. Sending a quick note to your director helps ensure that there are no last-minute file emergencies in the days (or hours) leading up to VBS!
Walk through the Online Training Materials
Along with your leader guides, we have two sets of online training materials to help with your site! Each of these guides is tailored specifically to your site and needs—and to make preparation as efficient as possible.
First, your Volunteer Training PDFs provide step-by-step prep suggestions and pictures to help you visualize what your site will look like. Second, head on over to the Decorating PDFs page for instructions for creating unique decorating elements for your station. Even if you're not primarily in charge of decorating, these guides will help you work with your decorating coordinator to get your site just right.
---
We hope this post pointed you to some new resources to help with your volunteer preparation. Click the button below to download a copy of the leader devotions!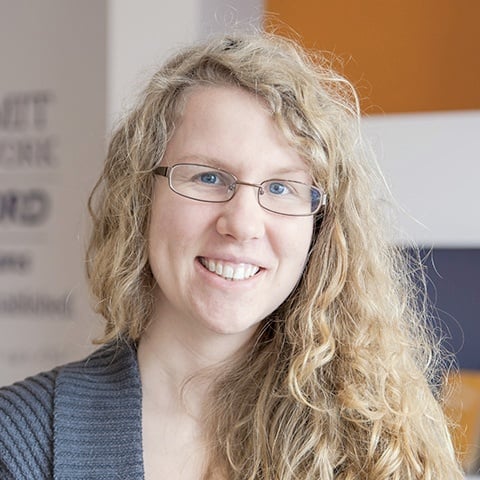 Deaconess Anna Johnson is a marketing manager at Concordia Publishing House. After graduating from the deaconess program at Concordia University Chicago, she continued her studies at the University of Colorado—Denver in education and human development. She has worked as a church youth director and served a variety of other nonprofit organizations, such as the Lutheran Mission Society of Maryland. Anna loves playing video games and drinking a hot cup of tea almost as much as she loves her cat and her husband.