The goal of VBS it to share the Good News of Jesus with children so that they may be connected to Christ for a lifetime! Yet, with everything else going on in the summer months, it can be easy to let VBS become an isolated, one-week event in your congregation. If you're looking for a few ideas on how to extend VBS throughout the summer, here are a few tips for deepening learning beyond the normal course of VBS.
Connect VBS with Sunday School
There are two main ways to connect VBS with Sunday school. One is to simply use your VBS curriculum as your Summer Sunday school program. This can be easily achieved over a ten-week time frame by extending each lesson over two weeks. Use a schedule like this one and then repeat for each of the remaining eight weeks over the summer.
Week A Schedule
Lesson 1 Opening (10 minutes)
Lesson 1 Storytelling (20 minutes)
Lesson 1 Snacks (20 minutes)
Lesson 1 Closing Video (10 minutes)
Week B Schedule
Lesson 1 Music (20 minutes)
Lesson 1 Bible Challenge (20 minutes)
Lesson 1 Crafts (20 minutes)
If you're interested in learning more about this option, be sure to check out our webinar recording of 6 Formats for Splash Canyon (start around 32:25).
Flip the Classroom
If using your VBS program as Sunday School isn't an option, there are still plenty of other ways to connect learning throughout the summer. If you meet with kids regularly, consider working with them to create an event in which they take the role of the VBS leaders. Pair younger students with older mentors and have them meet regularly to prepare their site. Assign roles and parts for each of the Bible stories, recruit young musicians to share the songs with your congregation, and find your best photographers to record the fantastic photo op!
At the end of the summer, invite parents and adults in your congregation back to experience VBS from the role of a participant! Everyone will have fun re-living the VBS experience and generations will grow closer together as they interact and learn from one another.
Start a VBS Summer Reading Program
A summer reading program can be a great way to extend learning and encourage kids to dig deeper into the Bible lessons of VBS with a summer reading program. Again, it's important that kids are able to track progress and then share their learning back at church. Take a look at a few of these suggestions for beginning, intermediate, and advanced readers.
For beginning readers, encourage them to read a Bible story book that goes along with each of the year's lessons. If your church is using Splash Canyon, the following five books align with each of the day's lessons:
Make a simple book report form for kids to hand in that encourages them to share their learning in a creative way, like drawing a picture or creating an original work of art about the story.
For intermediate readers, select your favorite Bible story book and point bookmark each of the 5 Splash Canyon lessons. If you're using The Story Bible, the five accounts can be found here:
Lesson 1: pp. 98-100
Lesson 2: pp. 137-139
Lesson 3: pp. 227-229
Lesson 4: pp. 459-461
Lesson 5: pp. 297-299
After students have completed the five lessons from Splash Canyon, challenge students to read the other Bible accounts before and after these lessons from VBS. At the end of the summer, have these students create their own Bible timeline of all the lessons they have read.
For advanced readers, encourage them to read through the actual Bible texts of each Splash Canyon Bible account. (These can be found on the Lessons at a Glance chart.) Ask them to summarize each story and write their own key point. Have them research the characters in each story and construct a character bio sheet with names, dates, and key information for each one. Have students use the Bible sheets and key points to create a story board and display their creations at your church. At the end of the summer host a VBS gallery walk event in which kids stand by their art and talk about each story with members of your congregation.
---
We hope you enjoyed these ideas for extending VBS throughout the summer! For more ideas like this, be sure to subscribe to the VBS blog of weekly updates, tips, and helpful suggestions for your children's ministry program.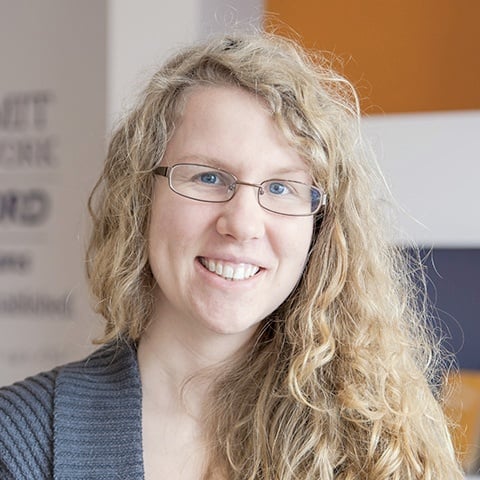 Deaconess Anna Johnson is a marketing manager at Concordia Publishing House. After graduating from the deaconess program at Concordia University Chicago, she continued her studies at the University of Colorado—Denver in education and human development. She has worked as a church youth director and served a variety of other nonprofit organizations, such as the Lutheran Mission Society of Maryland. Anna loves playing video games and drinking a hot cup of tea almost as much as she loves her cat and her husband.