Creating a safe environment is key to ensuring that kids have a fun and positive experience at VBS. That's why it's so important to build a child-protection policy for VBS as well as for other children's ministry needs. As you work with your leaders to develop this policy, it's important to define a plan and communicate with your volunteers and the rest of your congregation.
Review Your Existing Child-Protection Policy for VBS
As a VBS director or volunteer, it's important to find out if your church already has a policy about working with children. If child-protection policies are in place, make sure you understand them and follow them. Analyze the policies and determine what additions may need to be incorporated specifically for VBS. Determine if you need state or national criminal background checks and find out the procedure and cost for these checks. Also check if your policies require volunteers to be a minimum age.
If you do not have child-protection policies, consider developing some with the help of your church staff and other volunteers. Contact the church's insurance company for policy-development resources. Make sure your policies include working with parents to provide a safe learning environment for every child. Plan to recruit enough helpers so that children are well cared for and always ensure that at least two adults are with a child or children at all times. This protects the volunteer as well as the child.
Define Guidelines for How Adults Interact with Children
In order to protect your children, volunteers, and parents, it's important that clear boundaries and guidelines are established. Here are some examples of items to include in your church's child-protection policy:
No volunteer may work with children until he or she has been a church member for at least one

year.

Two volunteers must be present at all times when working with children.
Volunteers should count children every time they move to a new area.
Children must not be touched where a bathing suit covers.
Parents and caretakers must sign children in and out each day.
Children may be released only to adults listed on the registration form. If someone other than the parent is picking up the child that day, it should be noted on the sign-in sheet.
Volunteers will be assigned to monitor child safety in the parking lot during arrival and departure.
Be Prepared for Emergency Situations
In addition to protecting children from harmful people, you will need a plan in place to deal with dangers from emergencies such as fire, weather, intruders, or other crises. The children are likely unfamiliar with the evacuation and other safety plans for your church building. Though you probably don't need to host evacuation, shelter-in-place, or lockdown drills during VBS, devote time in your training to share procedures with your volunteers. Evacuation routes should be posted in each room you use for VBS. Volunteers should know where fire alarms and fire extinguishers are located throughout your facility. Designate meeting areas away from your building for each team to gather in case of an emergency. If you need assistance in planning fire escape routes or other fire safety issues, most police and fire departments are more than happy to assist.
Severe weather safety also should be a concern for VBS leaders. Purchase or borrow an inexpensive weather alert radio, and keep it near your VBS administration area. Make sure volunteers know the location of the nearest shelter-in-place areas throughout your building. Develop a process to keep in touch with Game Leaders or those who might be outdoors or away from your main gathering area during VBS.
One final tip: once your policies are established, share the policies in writing and at volunteer training sessions. In addition to communicating what the policies are, define clearly the steps to take if a problem arises. Ensure everyone understands the policies and commits to following them in writing.
Excerpt taken from Splash Canyon Director Guide, © 2018 Concordia Publishing House
---
We hope that these tips have given you a head start in developing a child-protection policy just for VBS. For more resources planning and preparing for VBS, be sure to check out our Splash Canyon Director Guide!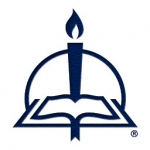 Pam Nummela is Senior Editor of VBS for Concordia Publishing House. A teacher and Director of Christian Education, she's thankful for how God has worked in her as a VBS student, volunteer, director of large and small VBS programs, and now as editor. Jesus + VBS = JOY!