Picture this: It's the week before Vacation Bible School. You have spent the past six months in meetings, planning and organizing for this one event. You may have memorized every guide and followed the schedule to a T. The decorations are painted, jobs assigned, materials collected, registration counted and volunteers trained. Every item on your to-do list has been checked off and completed.
Even after all these preparations, it's still easy to feel overwhelmed and restless in the days and hours leading up to VBS. In these anxious moments, we must remember to shift focus our away from ourselves and the task at hand, and back onto Jesus as He is the basis of VBS. Here are some tips and reminders to help you keep the focus on Christ.
Expect Imperfection!
You may have planned every detail and coordinated every activity to the minute, but don't expect the week to go by without any bumps or hiccups. Planning is extremely helpful and necessary for such a big event. However, remember that no one on your team, including yourself, is capable of perfection. We fight to preserve the Gospel in a broken world and trust God to bless our efforts.
Focus on the Goal!
It's tempting to focus on having the most extravagant decorations, perfectly made crafts and tastiest snacks. You may even be trying to round up a few more kids just to beat the record attendance. However, this is not the ultimate goal of VBS. God's powerful Word will shine through any glue marks, paint stains, or stale snacks. Although you want the kids to have a fun and memorable week, the greatest memory will be the moment you sit them down and share the Good News of Jesus.
Trust in God's Will!
God already has your VBS planned according to His Will. Our God is Lord of all and Lord of VBS. One helpful way to ease your VBS anxieties is through prayer. Through prayer, we can speak our requests and trust that He will provide the best answer. Here are a few ideas to guide your prayer.
Read through your favorite Scripture passages and reflect on the meaning. Pray the passages as the words sticks to your heart and mind. Psalm 27 and 91 are very fitting in this situation as they teach us not to be afraid. We have included a short devotion on these psalms to guide your study.
Pray for guidance and wisdom for the volunteers and yourself as the week continues.
Pray that the Holy Spirit will work through the Word, creating and strengthening the faith of all who hear the Good News of Jesus.
In summary, remember that VBS is a time set aside for teaching others about Jesus, their Savior. At the end of the week, the snacks will have been eaten and the crafts will have been put away, but the Gospel will live in the hearts of those children for all eternity.
To guide your pre-VBS devotions, we've put together a few examples! Click on the link below to download them and share with your team!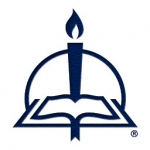 Anna is a Senior at Concordia University-Wisconsin majoring in Theology and Social Science with a minor in Business. She is passionate about VBS as she has had many influential VBS experiences as a child and as a youth leader. Anna enjoys experimenting in the kitchen, playing the organ, and explore new places.