Some children learn through hearing; others learn through doing or seeing. That's why we design our student essentials and keepsakes to make Bible learning fun, hands-on, and memorable.
Hands-on fun for everyone
Keep kids singing, dancing, and hiding God's Word with our Majestic Music Passalong CD and DVD set. This set includes all of the Majestic Music, song-action videos, early childhood music, memory-verse songs, and bonus skit videos. It's a great way to share the Gospel with new families even long after VBS is over. Our hands-on crafts also provide memorable keepsake. Crafting offers kids a sense of accomplishment but so much more. Each of our crafts comes with a teaching moment and reminds kids of a Bible story that they've learned.
Provide a sense of belonging
Our Crown of Victory Collectibles bring Bible stories to life. These little lenticular cards engage hearts and minds with two perspectives of realistic biblical art, the memory verse, and take-home point. Plus, it's an incentive to keep kids coming back each day of VBS to collect them all. Kids will enjoy VBS more if they feel secure and feel part of a team. Create a sense of belonging with our wearable Cornerstone Team Identifiers, used to group kids into smaller teams, and theme-inspired Name Tags. And speaking of things to wear, our Crown of Victory T-shirts remind kids and volunteers that they belong at VBS!
Make Bible learning memorable
Make storytelling complete with our Victory's Won Elementary Student Leaflets. Each compact leaflet is portable and packed full of value with realistic Bible art, memory verses, Bible stories, and theme connecting activities. Children take these home and share what they've learned each day with their family. And just for preschoolers, we have our Little Lookouts Early Childhood Leaflets with Stickers—perfect for smaller hands.
Our stellar student essentials make VBS fun, memorable, and reinforce important Bible truths. That's a VBS with Purpose!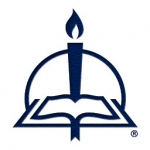 Sarah Maney loves being a part of children's ministry. A mother of two, Sunday school teacher, and avid fan of Vacation Bible School, Sarah loves helping children learn about Jesus.