The following excerpt provides Luther's commentary on Matt. 9:24: "[Christ] said, 'Go away. The girl is not dead but sleeping," and is taken from Luther's Annotations on Matthew 1–18, as found in Volume 67 of the American Edition of Luther's Works
These are words worthy of such a teacher. And He is worthy of being believed by the faithful. He must say: "To Me, death is not death, but a sleep. In My sight, no one dies, but all are only sleeping." We must answer: "Amen, my Lord. I believe. Help me believe, my Christ. You do not lie. It is Your gift that I do not lie to myself but believe firmly that I cannot die eternally; the fact that I die means that I shall sleep for a time. Only give me this faith. You are the one who says to these crowds and flute players: 'Go away,' so that they will go away and stop troubling and ridiculing this faith of mine. Unless You tell them to go away, I shall be unable to stand against them. Meanwhile, I shall believe that when I die I shall not die, but fall asleep; that when I am dead I am still living, because I live to You, whom I believe. And You are the one who makes alive, You who say concerning me: 'He is not dead; rather, to Me he is living and is sleeping for a time until I awaken him so that he may be alive to himself as well.' "
Oh, if only (as the text says) this report of the power of Christ the Restorer of life would go out into all the land [Matt. 9:26]—or, rather, into the hearts of all—so that all would believe that He is such a one as considers us dead men to be living ones who shall be awakened from sleep. Thus we may joyfully scorn death, certain that He does not lie but shall awaken us, for though to ourselves we seem dead, to Him we are sleeping.
Amended from Luther's Works Volume 67, pages 77–78. © 2015 Concordia Publishing House. All rights reserved.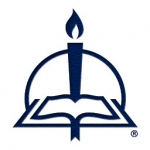 Dawn Mirly Weinstock has been with Concordia Publishing House for 25 years and has served as a production editor for professional and academic books for more than 10 years. Her projects have included Luther's Works, Johann Gerhard's Theological Commonplaces, and the writings of Hermann Sasse, C. F. W. Walther, and many others.