Even more important than immersing kids in the theme, VBS decorations offer cues to point kids to Jesus. Use your VBS decorating as a backdrop to enhance the environment and teach the truth about Jesus Christ. Seek ways to visually point to Jesus, their Savior.
Start with the Starter Kit
Begin with the decorations provided in your All-Inclusive Starter Kit like our theme-inspired Mighty Fortress Decorating Posters and Bible Memory Verse Posters. Embed the visuals of the daily Bible stories in your decorating, especially in the storytelling area. One set of Bible Story Posters is included in your Starter Kit and the art is also available on our Downloads page. You can also purchase additional sets. Use our life-size Jesus Stand-Up in your Storytelling or Bible Challenge site, or even in your narthex to welcome the children.
One-stop decorating shop
Check out our one-stop decorating shop for a wide range of easy-to-use decorations. Here's one of my faves: Insta-theme backdrops. (Pssssst. Notice that the word "instant" is hidden in there. Nice, right?) With instant stone walls, instant castle doors and windows, an instant wall of knights . . . these backdrops are a no-fuss decorating option. And let's talk table covers. These are perfect for your craft tables and snack tables and will transform your space in a flash. Easy!
A wise investment
Remember, an investment made in VBS decorations goes a long way towards pointing kids towards Jesus their Savior, even long after VBS is over. Reuse these props after VBS for other areas of children's ministry. The posters, Jesus Stand-Up, and Cross Stand-up can also be used for Sunday school, children's church, or midweek. And your infant/toddler staff will appreciate the animal art in your church's nursery.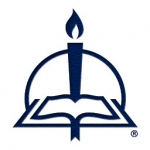 Sarah Maney loves being a part of children's ministry. A mother of two, Sunday school teacher, and avid fan of Vacation Bible School, Sarah loves helping children learn about Jesus.