The following excerpt from Luther's Church Postil is taken from the Gospel Sermon for Christmas Day, on Luke 2:1–14 (paragraphs 25–29).
He does not simply say, "Christ is born," but "Unto you, to you He is born." Likewise, he does not say, "I bring joy," but "To you, to you I bring good news of great joy." Likewise, this joy does not remain in Christ but is for all the people. No condemned or wicked man has, or can have, this faith. For that is the true basis of all salvation; it unites Christ and the believing heart, so that all they have on both sides is held in common. But what do they have?
Christ has a pure, innocent, and holy birth. Man has an impure, sinful, condemned birth; as David says, "Behold, I was begotten from sinful seed, and in sin did my mother conceive me" (Psalm 51 [:5]). Nothing can help this except the pure birth of Christ. Thus Christ's birth cannot be distributed in a bodily way nor would that help; therefore, it is distributed spiritually through the Word to everyone, as the angel says that it is given to all who firmly believe so that no harm will come to them because of their impure birth. That is the way and manner to become pure from our miserable birth from Adam. For this purpose Christ wanted to be born, that through Him we might be born in a different way, as He says in John 3 [:3]. This takes place through faith; as James says, "He willingly gave us birth by the Word of truth, that we should begin to be His new creatures" (James 1 [:18]).
See, in this way Christ takes our birth away from us and absorbs it into His birth, and gives us His, that in it we might become pure and new, as if it were our own, so that every Christian may rejoice and glory in Christ's birth as if he also, like Christ, had been born bodily of Mary. Whoever does not believe this, or doubts it, is no Christian.
That is the great joy of which the angel speaks. This is the comfort and exceeding goodness of God that, if a man believes this, he can boast of the treasure that Mary is his true mother, Christ his Brother, and God his Father. For all these things are true and happen when we believe. This is the principal thing and the principal treasure in every Gospel, before any doctrine of good works can be taken out of it. Christ must above all things become our own, and we become His, before we can take hold of works.
But this cannot occur except through the faith that teaches us rightly to understand the Gospel and properly to lay hold of it. This is knowing Christ correctly, so that the conscience is happy, free, and satisfied. Out of this grow love and praise to God, who in Christ has given us such superabundant gifts free of charge. This gives courage to do, avoid, and suffer everything as is well pleasing to God, whether in life or in death, as I have often said. This is what Isaiah means: "To us a Child is born, and to us a Son is given" (Isaiah 9 [:6])—to us, to us, to us is born, and to us is given.
Therefore, see to it that you do not find pleasure in the Gospel only as a history, for that does not last long; also not only as an example, for that does not stick without faith. But see to it that you make this birth your own and trade places, so that you are freed from your birth and receive His. This happens when you believe. So sit in the lap of the Virgin Mary and be her dear child. But you must exercise this faith and ask for it, because while you live you cannot establish it too firmly. This is our foundation and inheritance, on which good works must be built.
---
From Luther's Works volume 75 © 2013 Concordia Publishing House. The complete text of this postil, including the detailed annotations not included here, are available in LW 75: Church Postil I.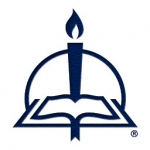 Dawn Mirly Weinstock has been with Concordia Publishing House for 25 years and has served as a production editor for professional and academic books for more than 10 years. Her projects have included Luther's Works, Johann Gerhard's Theological Commonplaces, and the writings of Hermann Sasse, C. F. W. Walther, and many others.