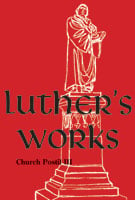 As we pause this Ash Wednesday to reflect on our sinfulness and our need for a Savior, let us also meditate with Luther on the importance of trusting that Christ is truly our Savior from sin, death, and the devil. The following excerpt from Luther's Church Postil comes from a sermon on Mark 16:1–8. What a gracious God we have to send His only Son into the flesh so that through His death and resurrection we may be reconciled with God and may now call Christ our Brother and God our Father in complete confidence!
---

Therefore, whoever can learn, let them learn to begin to pray the Our Father correctly—what it means when I call God my Father and that I should truly and with certainty consider and think that I am His dear child and the Lord Christ's brother, who has shared all He has with me and made me equally entitled with Him to eternal benefits. Here search and ask your own heart whether you can say "Our Father" without doubting and wavering, from the bottom of your heart, take your stand on it, and conclude before God: "I regard myself to be Your dear child and You to be my dear Father, not because I merit or ever in the future could merit it, but because my dear Lord wants to be my Brother and has Himself told me this and invites me to regard Him as my Brother; and He, on the other hand, regards me as His brother."

Only begin this (I say) and see how you will succeed, for you will certainly find what an unbelieving villain is stuck in your breast, which your heart has a hard time believing. "I am a poor sinner!" nature says. "How can I exalt myself so highly, put myself in heaven, and boast that Christ is my Brother and I am His?" This greatness and glory is so exceedingly high, beyond the mind, heart, and thoughts of any man, that it cannot be comprehended. . . .

Therefore, even though your own unworthiness hits you in the head when you should pray, and you think: "My sins are too great! I worry that I cannot be Christ's brother," strike out and defend yourself as best you can from giving way to these thoughts. Here you are in great danger of the sin against the Holy Spirit. Confidently and boldly you should answer the devil's suggestions: "I know very well what I am, and you do not need to tell or teach me that, for it is not your business to judge about that. Therefore, go away, you lying spirit, for I should not and will not listen to you. But here is my Lord Christ, God's only Son, who died for me and rose from the dead. He tells me that all my sins are forgotten and that He now wants to be my Brother and that I in turn should be His brother. He wants me to believe this from my heart without any wavering." . . .

Much rather, when you feel that it is too hard for you to believe, do this: fall on your knees, tell Him your inability, and say with the apostles: " 'O Lord, increase our faith' [Luke 17:5]. I would gladly from my heart regard You to be my heart's dear Father and Christ to be my Brother, but my flesh unfortunately will not follow; therefore, 'help my unbelief' [Mark 9:24], so that I can give honor to Your name and regard Your Word to be true."

See, in this way you will find from your own experience what a difficult struggle it is to believe these words and to pray the Our Father correctly. Not that these words are in themselves not certain, firm, and strong enough, but that we are so weak, even such hopelessly unstable quicksilver, that we cannot hold what is certainly worthy of being held with hands and hearts of iron and diamond.
---
Amended from Luther's Works volume 77, pages 29–32. © 2014 Concordia Publishing House. All rights reserved.
To order Luther's Works volume 77, please contact CPH at 800-325-3040 or visit www.cph.org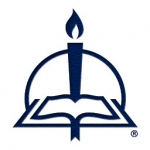 Dawn Mirly Weinstock has been with Concordia Publishing House for 25 years and has served as a production editor for professional and academic books for more than 10 years. Her projects have included Luther's Works, Johann Gerhard's Theological Commonplaces, and the writings of Hermann Sasse, C. F. W. Walther, and many others.