Let me start by saying, I love Sunday School. I first taught Sunday School when I was twenty years old. I loved it, so I taught VBS that same year and was thus inspired to become a Lutheran school teacher. Fast forward a little to when I was newly married and my husband was serving his first parish. Naturally, I was eager to help him and our new congregation by teaching Sunday School. At our next congregation there was not an immediate need for Sunday School teachers, so I breathed a private little sigh of relief. A few years later, I had the pleasure of being my own children's Sunday School teacher. After a while, there was a need for a Sunday School superintendent. Since that seemed easier than prepping for weekly lessons and my children were tired of me, I said yes and have served several terms in that role, always sharing the job with other dedicated friends in Christ.
Confession 1: I don't always love being a Sunday School superintendent.
My sinful nature wishes that Sunday School could just run on its own and I wouldn't have to do anything but show up. Sometimes I'm lazy when it comes to God's Word and serving His people.
Confession 2: Because I'm lazy, I haven't always put much effort into this job.
Sure, I show up every Sunday with a smile on my face, take attendance, count the offering, and make sure our materials are ordered in a timely manner, but I haven't always gone much beyond that. Right about now, you're thinking, "Why did they hire you at CPH?" I have other gifts.
Confession 3: I don't sing that well and I didn't really want to expose myself to leading the Opening every week.
So, I said I'd be the superintendent if I didn't have to lead the dreaded Opening.
Confession 4: In the past, thinking I knew what I was doing, I never bothered to order the Director's Guide.
Who knew there was so much good stuff in there? I never realized it included a CD with songs as well as an opening devotion to lead the group. Why was I such a chicken about leading the Opening? When I started working here, I discovered the Engage portion of our Cross Explorations Sunday School. It has Opening Power Points with timed music and everything you need to painlessly lead the Opening. And guess what? These opening PowerPoints work even if you're not using the other pieces of Cross Explorations. Remember how I said I didn't sing all that well? With these music PowerPoints, I don't have to sing well. I just sing along (a little like Sunday School karaoke) and watch the slides for the words.
Confession 5: Sometimes I dance to the Sunday School music.
Sunday School music can be pretty peppy and I just can't help myself. Plus, it's an opportunity to embarrass my daughter, who is also now helping with Sunday School.
Confession 6: I wish it hadn't taken getting a job here at CPH to step up my Sunday School superintendent game.
Now that I'm helping make some of these materials and know all the great people who made what we're using, I'm more excited to use it and explore what else we offer. So often I say, "Wow! That's so cool! I wish I'd known we had that when . . ." (When I was being a not-so-super superintendent)
Confession 7: I'm not perfect in a whole lot of other areas of my life.
But God is, and He promises to cover my sins in Jesus, whether they are in my failings as a Sunday School Superintendent or in my failings as a wife or mother or friend. What a joy it is to come to Him in confession and prayer every day and every Sunday. Our sins are forgiven. The Holy Spirit will help me to turn away from my sins and toward my Savior.
What a joy it is to know that God can use even my imperfect work as a Sunday School superintendent to share that love of Jesus with His children!
I suspect there are better, more super-duper Sunday School superintendents than me, but I'm working on stepping it up. I pray God can use me where I am and that He uses you where you are to share the Gospel with His children. Share some of your favorite not-so-super confessions from Sunday School in the comments section below.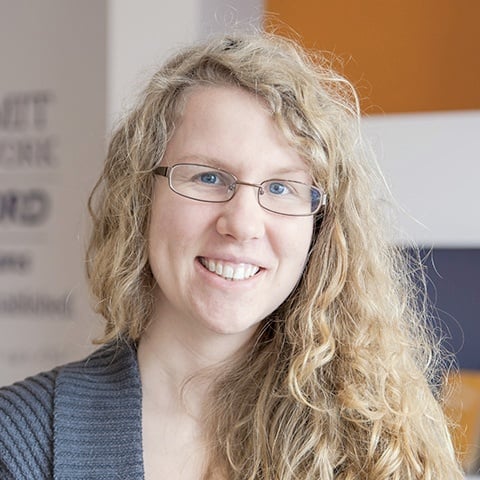 Deaconess Anna Johnson is a marketing manager at Concordia Publishing House. After graduating from the deaconess program at Concordia University Chicago, she continued her studies at the University of Colorado—Denver in education and human development. She has worked as a church youth director and served a variety of other nonprofit organizations, such as the Lutheran Mission Society of Maryland. Anna loves playing video games and drinking a hot cup of tea almost as much as she loves her cat and her husband.