Christmas is a favorite time of the year for many. Winter break approaches after a few months of classes, parents are thinking about time off with their kids, and churches are planning their Advent and Christmas celebrations—a joyous and busy time for all. But amid all this, you may be wondering how you can emphasize the importance of Christmas and the greatest gift we have, Jesus. Here are some of our favorite kits and tools for preparing the way for baby Jesus.
Tangible Advent Kits for All Ages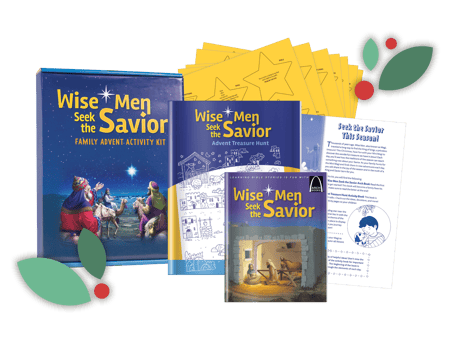 If you're looking for something like an Advent calendar for kids, we recommend the Wise Men Seek the Savior: Family Advent Activity Kit. This kit comes with fun activities you can do together that follow the Wise Men as they journey to Jesus. Inside, you will find the following:
Advent Treasure Hunt book
Bible Story Stars
Arch® Book: Wise Men Seek the Savior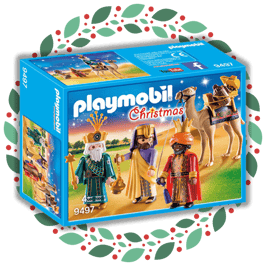 The Wise Men Seek the Savior: Advent Treasure Hunt book features Magi Moments where you can use the Playmobil® Three Wise Kings to travel around your place as they journey to Jesus. Each day, you can give your children some background on the Wise Men and then enjoy that day's fun activity. The Bible Story Stars pair with every activity in your Advent Treasure Hunt book. Have fun with the Bible Story Stars by hanging them on a tree, around your space, or on a fridge or bulletin board. End with the daily devotion, which provides you with what to say, things to ask, a point to bring it home, and what to pray.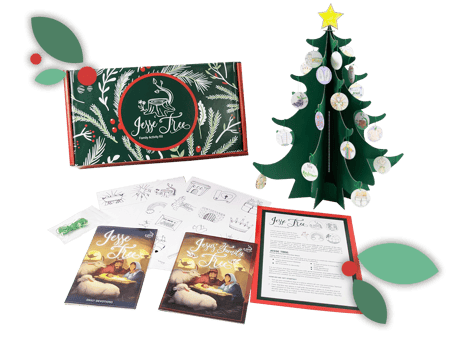 We also enjoy the Jesse Tree: Family Activity Kit, which follows Jesus' lineage, showing the fulfillment of God's promise to bring us the Savior. This kit comes with the following:
Devotional
Children's book
Twenty-six ornaments with fifteen feet of twine
A 3D tabletop tree to display the ornaments
Read a devotion together and decorate a Christmas ornament to hang on the tree in the kit. Each ornament connects to the devotional, which you can read together as a family, and features a unique symbol. These symbols are also featured in the children's book, allowing young ones to see how each piece ties together. When you're finished, you will have a fully decorated tabletop tree with your own special ornaments! Kids will learn how Christ's birth was long foretold and that He's our promised Savior.
Lesson-Focused Advent Tools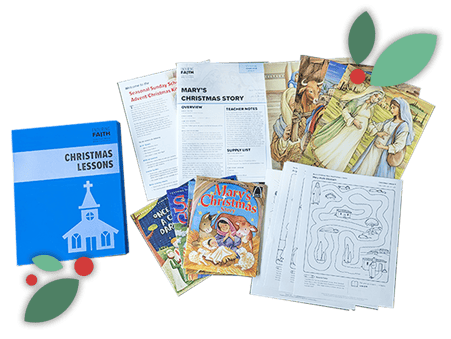 We are excited to introduce new Christmas Lessons from the Enduring Faith
®
Bible Curriculum. This seasonal kit is jam-packed with Christmas learning components, including the following:

Four lessons to be used anytime during the Advent and Christmas seasons




Bible art posters

Leader guides

Bible verse bookmarks

Lessons for junior high and high school youth

A video and skit for each lesson

Bible coloring sheets

Four Arch®

Books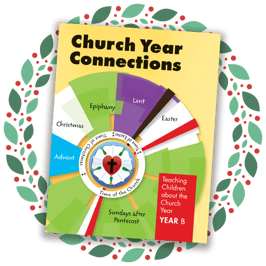 Last but not least, Church Year Connections facilitates teaching about the Church Year every week. As children begin to grasp the concept of Advent, you can walk alongside them with the following:

Object lessons

An order of opening worship

Collects of the day

Hymn or song suggestions

A CD with teaching points and music resources
Your journey with Church Year Connections doesn't have to end after Christmas. Follow along the entire Church Year, cycling through Years A, B, and C of the three-year lectionary.
---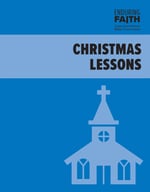 Whatever tools you decide to implement into your lessons at Sunday School or at home, we pray that it will be fruitful and focused on Jesus.