On the Feast of St. John today, we read a devotion from John: Disciple, Evangelist, Apostle.
Scripture Readings
Revelation 1:1–6
Psalm 11
1 John 1:1–2:2
John 21:20–25
Read the propers for today on lutherancalendar.org.
Introduction
Through the biblical writings of St. John the apostle, God gives us many beautiful images of His grace, including what will happen on Judgment Day. We need not fear that day because we will not stand before God alone. We will have His Son, Jesus, by our side as our Advocate. On that day, Jesus will declare that He has washed us clean with His blood. The price has been paid for our sin; we will enjoy God's presence for all eternity.
Devotional Reading
"If anyone does sin, we have an advocate with the Father, Jesus Christ the righteous" (1 John 2:1).
If a prisoner is too poor to retain a lawyer, the State will give him one. In like manner God gives a Lawyer to poor sinners who have no Paraclete, or Advocate, to give legal advice.
What kind of lawyer has God given us? A righteous Lawyer. That is a rare bird, they say. But it is restful to know that our Lawyer is righteous, for one thing. He may, however, be young and without experience. Do not worry. Our Advocate is the eternal Son of God and so knows the Judge very well; He is the Son of Man and so knows His clients very well. Of all lawyers, then, our Lawyer is the ablest and most reliable.
Very well; let the trial begin. The devil's advocate has a mass of evidence, and, worst of all, the damaging testimony of our own conscience clearly proves we have sinned against God. Just as clear is the Law in the case: "The wages of sin is death" (Romans 6:23). The death penalty is pronounced by the Judge, and the sheriff comes to carry out the death sentence. Our case is desperate. What now?
Now our Advocate turns our Propitiation. As the golden mercy-seat covered the Ten Commandments, so Christ by His perfect obedience covers God's Law and by His precious blood makes a vicarious atonement for our sins. He gave His life for our forfeited lives. He paid the fine in our stead, as our Substitute, as our Surety, as our Representative, and thus propitiated, stilled, the wrath of the Judge and satisfied justice. "Himself the Victim and Himself the Priest." That is Christianity, and there is no other.
Still more and still better—"He is the propitiation for our sins, and not for ours only but also for the sins of the whole world" (1 John 2:2). What a text for missions! The Savior for the whole world, but the only Savior in the whole world. He is the only Savior because He is the only one in the whole world who died for our sins.
Devotional reading is adapted from John: Disciple, Evangelist, Apostle, pages 349–51 © 1932 Concordia Publishing House. All rights reserved.
Scripture quotations are from the ESV® Bible (The Holy Bible, English Standard Version®), copyright © 2001 by Crossway, a publishing ministry of Good News Publishers. Used by permission. All rights reserved.
Hymn
Christ is the world's Redeemer,
The lover of the pure,
The font of heav'nly wisdom,
Our trust and hope secure,
The armor of His soldiers,
The Lord of earth and sky,
Our health while we are living,
Our life when we shall die.
Hymn text is from LSB 539:1.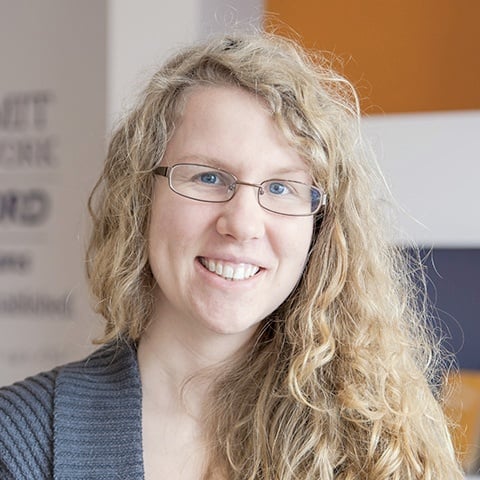 Deaconess Anna Johnson is a marketing manager at Concordia Publishing House. After graduating from the deaconess program at Concordia University Chicago, she continued her studies at the University of Colorado—Denver in education and human development. She has worked as a church youth director and served a variety of other nonprofit organizations, such as the Lutheran Mission Society of Maryland. Anna loves playing video games and drinking a hot cup of tea almost as much as she loves her cat and her husband.