Today, we commemorate the prophet Isaiah and read a devotion from The Lutheran Study Bible.
Introduction
In today's reading, Luther reminds us of the importance of God's Holy Word, spoken by the prophet Isaiah. Through these words, we learn more of Christ and His reign that endures throughout time and place.
Devotional Reading
In the first place, the prophets proclaim and bear witness to the kingdom of Christ in which we now live, and in which all believers in Christ have heretofore lived, and will live until the end of the world. For us there is strong comfort and comforting strength in having for our Christian life such mighty and ancient witnesses. By them our Christian faith is greatly comforted in the confidence that before God it is the right station or stance [stand], over against all other wrong, false, human holiness and sects. . . .
If anyone would read the holy prophet Isaiah with profit and understand him better, let him not ignore this advice and instruction of mine, unless he has better advice or is himself better informed. In the first place let him not skip the title, or beginning, of this book [Isa. 1:1], but learn to understand it as thoroughly as possible, in order that he may not imagine he understands Isaiah very well, and then have someone charge him with never having even understood the title and first line, let alone the whole prophet. For this title is to be regarded really as a gloss and a light upon the whole book. Isaiah himself, as though with his finger, points his readers to this title as stating the occasion and reason for his book. I say to him who ignores or does not understand the title that he should let the prophet Isaiah alone, or at least that he will not understand him thoroughly. For it is impossible to mark or perceive the prophet's words and meaning properly and clearly without this thorough understanding of the title.
When I speak of the title [1:1], I do not mean only that you should read or understand the words "Uzziah, Jotham, Ahaz, Hezekiah, kings of Judah," etc., but that you should take in hand the last book of Kings and the last book of Chronicles and grasp them well, especially the events, the speeches, and the incidents that occurred under the kings named in the title [of Isaiah], clear to the end of those books. For if one would understand the prophecies, it is necessary that one know how things were in the land, how matters lay, what was in the mind of the people—what plans they had with respect to their neighbors, friends, and enemies—and especially what attitude they took in their country toward God and toward the prophet, whether they held to his word and worship or to idolatry.
Devotional reading is adapted from The Lutheran Study Bible, pages 1077, 1084–85 © 2009 Concordia Publishing House. All rights reserved.
Prayer
Lord God, heavenly Father, through the prophet Isaiah, You continued the prophetic pattern of teaching Your people the true faith and demonstrating through miracles Your presence in creation to heal it of its brokenness. Grant that Your Church may see in Your Son, our Lord Jesus Christ, the final end-times prophet whose teaching and miracles continue in Your Church through the healing medicine of the Gospel and the Sacraments; through Jesus Christ, our Lord. Amen.
Prayer is from Treasury of Daily Prayer, page 498 © 2008 Concordia Publishing House. All rights reserved.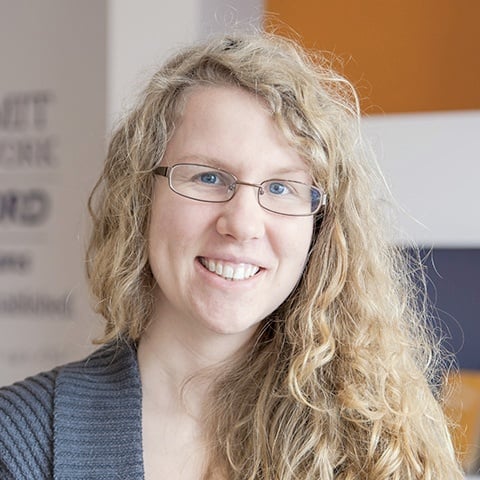 Deaconess Anna Johnson is a marketing manager at Concordia Publishing House. After graduating from the deaconess program at Concordia University Chicago, she continued her studies at the University of Colorado—Denver in education and human development. She has worked as a church youth director and served a variety of other nonprofit organizations, such as the Lutheran Mission Society of Maryland. Anna loves playing video games and drinking a hot cup of tea almost as much as she loves her cat and her husband.