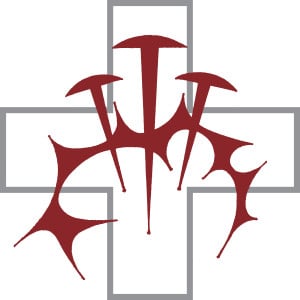 Jesus, I will ponder now
On Your holy passion;
With Your Spirit me endow
For such meditation.
Grant that I in love and faith
May the image cherish
Of Your suff'ring, pain, and death
That I may not perish.
Make me see Your great distress,
Anguish, and affliction,
Bonds and stripes and wretchedness
And Your crucifixion;
Make me see how scourge and rod,
Spear and nails did wound You,
How for them You died, O God,
Who with thorns had crowned You.
Yet, O Lord, not thus alone
Make me see Your passion,
But its cause to me make known
And its termination.
Ah! I also and my sin
Wrought Your deep affliction;
This indeed the cause has been
Of Your crucifixion.
Grant that I Your passion view
With repentant grieving.
Let me not bring shame to You
By unholy living.
How could I refuse to shun
Ev'ry sinful pleasure
Since for me God's only Son
Suffered without measure?
If my sins give me alarm
And my conscience grieve me,
Let Your cross my fear disarm;
Peace of conscience give me.
Help me see forgiveness won
By Your holy passion.
If for me He slays His Son,
God must have compassion!
Graciously my faith renew;
Help me bear my crosses,
Learning humbleness from You,
Peace mid pain and losses.
May I give You love for love!
Hear me, O my Savior,
That I may in heav'n above
Sing Your praise forever.
---
From Lutheran Service Book, Hymn 440 © 2006 Concordia Publishing House. All rights reserved.
To order Lutheran Service Book, please contact CPH at 800-325-3040 or visit www.cph.org.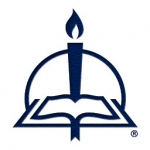 At CPH since 2009, Sarah Steiner was a production editor for the professional and academic book team. She worked on many academic titles, including coordinating the peer review books, and also helped out with Bible resource projects.