When I am confronted with the question "Are you ready?" my mind wanders to two places. First, I hear the Monday Night Football song playing in my head. (I guess this is just the byproduct of growing up in a house where the TV is pretty much constantly on ESPN.) After I get that song out of my head, I hear the question in my mother's voice. I couldn't tell you how many times these words were yelled across the house at my sister and me, particularly on Sunday mornings when it was time for church and we were running just a bit late.
Are you ready?
This question takes many shapes and forms around this time of year. Are you ready for Christmas break? Do you have all your Christmas presents ready to go? Have you done all your holiday baking? Are you ready to leave for the Christmas party? Are you ready to open presents?
So then I wonder, "Am I ready for what? What is all this preparation and getting ready really all about?"
In Mark's Gospel, he gives us an account of John the Baptist getting ready. John proclaims this message in preparation for Jesus' coming:
After me comes He who is mightier than I, the strap of whose sandals I am not worthy to stoop down and untie. I have baptized you with water, but He will baptize you with the Holy Spirit. (Mark 1:7–8)
John's message is a call to action. He is telling those who were listening to prepare the way for Jesus' coming. In the past, when told to "prepare" for Jesus and His coming, I've always kind of nodded, smiled, and then gone back to my daily life. I haven't ever been entirely sure of what it means or what it looks like to prepare.
As we think about Christmas, we are preparing for the baby Jesus. But Mary and Joseph were the first ones to prepare for Jesus and His birth. The birth of Jesus did not take place in any glamorous way. There was no excited Facebook announcement or a colorful gender reveal party. Rather, the story takes place in this way:
When His mother Mary had been betrothed to Joseph, before they came together she was found to be with child from the Holy Spirit. And her husband Joseph, being a just man and unwilling to put her to shame, resolved to divorce her quietly. (Matthew 1:18–19)
Mary was totally not prepared for this birth of her Son. It was unexpected and not in her plans. And when Joseph found out that His soon-to-be wife was pregnant, he decided to divorce her quietly. When most parents prepare for a baby, they purchase a crib, clothing, diapers, and all of the other necessary things to bring a child into a home. However, as Mary and Joseph neared the time of delivering the child, they began a journey.
And Joseph also went up from Galilee, from the town of Nazareth, to Judea, to the city of David, which is called Bethlehem, because he was of the house and lineage of David, to be registered with Mary, his betrothed, who was with child. And while they were there, the time came for her to give birth. And she gave birth to her firstborn son and wrapped Him in swaddling cloths and laid Him in a manger, because there was no place for them in the inn. (Luke 2:4–7)
Mary and Joseph were the epitome of unprepared.
Our preparation for the coming Christ-child looks a little bit different than that of Mary and Joseph. In our preparation, we are called to fix our eyes on our sweet Jesus. It sounds really simple, in theory. The problem with this, however, is that our eyes tend to wander. After looking at Jesus for a short time, I shift my gaze and end up falling off the tracks, destined for a life of sin and condemnation.
So, how in the world are we supposed to get ready if, in the process, we end up in even more of a mess than we started out?
We are reminded of our Savior's promise in Romans 5:
But God shows His love for us in that while we were still sinners, Christ died for us. Since, therefore, we have now been justified by His blood, much more shall we be saved by Him from the wrath of God. (vv. 8–9)
If we had done this right, our sweet Jesus would not have had to be born and die. In this season of my life, as I prepare for the coming of Jesus, I am also preparing for a move. Each day, I think of about twenty new things to add to the list of things I need to do before the move, and each day I realize how unprepared I am for it.
Being unprepared is a pretty common theme among us sinful people. Whether we are unprepared to live out our callings, unprepared for the coming of the Christ-child, or unprepared for a big move, we are inadequate and in need of a Savior.
So, are you ready?
The question still stands. How do we sinners prepare for His coming? A coming that, were it not for us, would never even have happened.
We repent. Yes, even in this joyous season of Christmas. We assume a posture of repentance, and we lay our sins at the foot of the cross because our sweet Jesus, even in the cradle, came to die so that we will live.
We will continue to fall short in our preparation, in our repentance, and in our daily life; however, our sweet Jesus will continue to save us, time after time.
Getting ready,
Hannah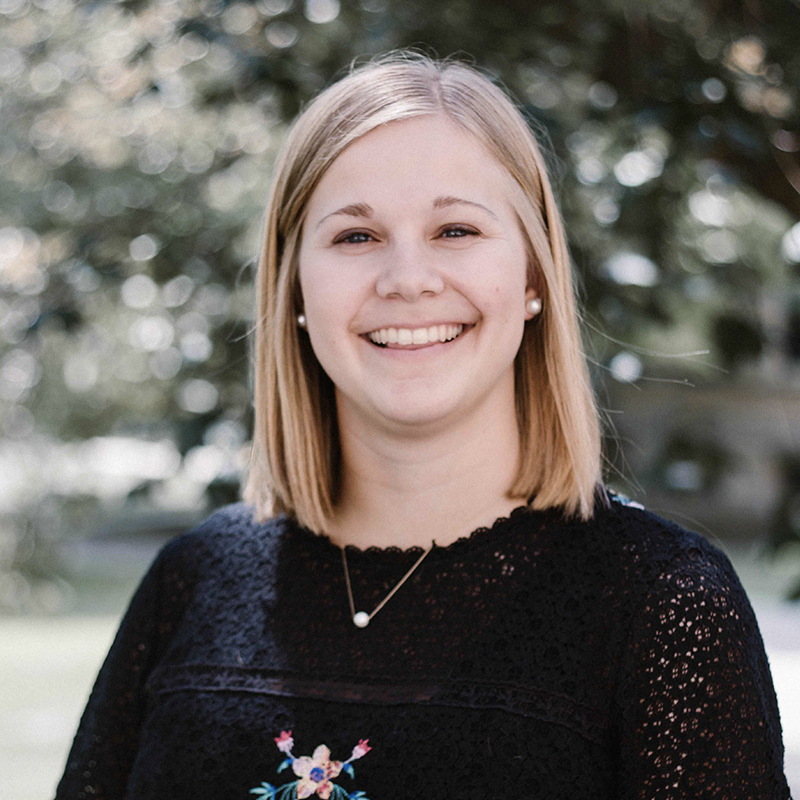 Hannah is currently a teacher at Zion Lutheran in Illinois. She is a recent graduate of Concordia University Chicago. When she's not in the classroom or writing, you can find her in her hammock, playing guitar, or reading a good book.