Christmas is the best time of year to share the story of Jesus' birth with your children! No matter the age or reading level, the Christmas story can be found in many different books for kids. From beautiful, lifelike pictures to singsong rhyming patterns, there are so many wonderful options to read with your child this Christmas.
Angel! Angel! What Do You See?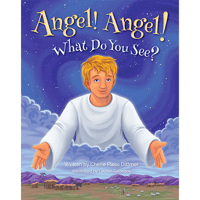 If you have a little one who is just starting to read, Angel! Angel! What Do You See? is a good Christmas book to get them started. It features creative, child-friendly illustrations that showcase all the parts of the Christmas story from Mary and Joseph to the donkey and even to God's children today. Following a question-and-answer format, this book uses repetition to build a basic foundation for good reading mechanics and helps new readers explore the amazing story of Christmas.
The Night before Jesus
'Twas the night before Jesus, when all through the earth, Every creature was stirring for a new baby's birth.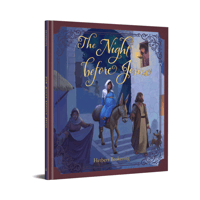 The Night before Jesus follows the familiar rhythm of The Night before Christmas while leading children through the account of Jesus' birth, starting from when Mary and Joseph arrive in Bethlehem. Bright, full-page illustrations aid with imagining what this story would have looked like during Jesus' time. Bigger words are used throughout the rhyme to challenge your child's vocabulary, expanding this well-loved story with more detail and description.
Saint Nicholas: The Real Story of the Christmas Legend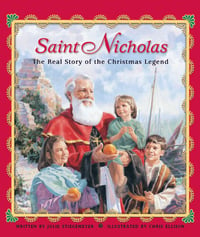 As a parent, how are you supposed to talk about Jesus and Saint Nicholas in the same season? How can you explain the inspiration for the jolly bearded man in a red suit to your children this Christmas? Saint Nicholas shares the true story of the historical figure and Christian bishop Nicholas, who was a servant of God that reflected God's love to those that he served. A note to parents helps you to learn more about Nicholas's life alongside your child.
The Very First Christmas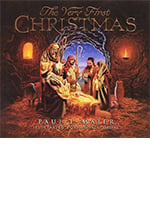 For readers who are almost ready for full novels, The Very First Christmas by Paul Maier is an excellent book to share. A Gold Medallion Book Award winner, this story follows Christopher, a young boy who wants to know the real story of Christmas—not the one that includes Santa, elves, or Rudolph. He wants to know about Jesus and His birth in Bethlehem. Rich, original drawings bring the Christmas story to life in front of your child's eyes, helping them imagine the wonder of this beloved story.
Arch Books Treasury: Christmas Collection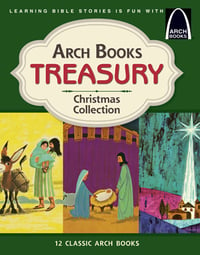 If your household includes children of various ages and stages of reading, then consider the Arch Books Treasury of Christmas Stories. This collection features twelve Christmas favorites, each one at a slightly different elementary reading level. The treasury covers all aspects of the Christmas story with viewpoints from Mary, Joseph, the Wise Men, and others, capturing the imagination with vibrant illustrations. Arch Books have become family favorites, and this Christmas set is sure to be an instant classic.
Christmas is a time of celebration because Christ has come to save us! For readers of all ages, learning the true story of Christmas is a wonderful way to build fundamental reading skills and to spend time with family at this time of year. Let reading some of these favorites become a new family tradition of gathering around the true story of Jesus every Christmas.
Excerpt from The Night before Jesus by Herbert Brokering. Copyright © 2018 Concordia Publishing House.
---
For more Christmas stories for children, browse the titles below.