Providing Love and Boundaries in a Church Community
Susan, a forty year old single-again woman, has been a member of a church for most of her adult life. Her parents were in faith together as lifelong members, and as they became older and infirm, requiring care, Susan became increasingly anxious. She had always been the center of their attention. Now, she faced difficult decisions about their care, along with her brother, who lived in another city. There was no one to take care of her as her parents had done - financially, emotionally, and socially.
When Susan was faced with a crisis requiring that medical care for both parents be sought and supervised, she was overwhelmed. She could not think clearly. She was so accustomed to attention being directed to her, she had learned few skills in decision-making or relationship building. She had never needed to. She had few friends to turn to because her critical, judgmental attitude had distanced those who once had been friendly to her. They were "worn out" from her demanding behavior, and chose distance as self-preservation.
Susan turned to the church for help. It had always been a safe space in her life. In her church there were caring people to whom she could turn, even though it had never quite pleased her or seemed to be enough. It was as if there was a deep empty space inside her that could never be filled, no matter how much others might try.
On the continuum of mental health disorders, Susan suffered with a personality disorder that could be described as "borderline." From a young age she had learned to manipulate other people to do what she wanted by being either very charming and persuasive or throwing a tantrum—whatever worked to get her needs met. Sadly, she had not been given boundaries in the form of discipline and had not learned to honor the limits of others or to define herself in a clear manner with good self-esteem. She saw herself as the victim, when others would not give in to her, or as the victor, when she got her way through negative behavior. Now as an adult, she seemed incapable of forming warm mutual friendships or family relationships. She believed she could trust no one and preferred to isolate herself rather than face the stress of expectations from others. She felt some sense of worth only when others were going out of their way to pay attention to her.
When Susan came to her pastor for help, she complained that her brother would not help her decide on how to care for their parents. In fact he seemed to want to avoid her. Irritated that her brother would not respond to her, she felt alone and fearful of making "the wrong decision." She wished that someone would tell her what to do.
Susan's pastor invited the church nurse to meet with them. The nurse would know resources for elder care and caregiver support in the community. She could help Susan explore options and make connections.
Also, the pastor was aware that Susan had a tendency to distort communications, especially in one-on-one conversations. He wanted to form a strong WE to provide Susan with Agape love and appropriate boundaries. When they met together, Susan complained bitterly about the unfairness of her life situation, tearful and dramatic in her behavior. She received acceptance, support, and information to help her explore options for her parents' care needs. The pastor prayed with her for strength, trust in God's presence and care for her and her family, and for patience to work toward solutions. The church nurse arranged to meet with Susan and her brother to follow up on this session. Neither seemed to be overwhelmed by Susan's display of emotion. At the same time, they provided safe boundaries of time, space, and structure on the conversation. The non-anxious presence of the pastor and nurse helped Susan to contain her own anxiety.
Susan felt her old self wanting to complain that the pastor had not been caring enough and the nurse didn't understand what was needed. No one could do enough to fill the emptiness that pervaded her. But she also felt a trace of hope. These church professionals did seem to care. They didn't shun her when she couldn't turn off her tears; at the same time, they weren't overwhelmed by her emotions, and they showed her God's continuing love for her, even as she struggled. Susan could imagine that she might find strength to face this crisis. It would not be easy. She would have to step up, manage her swirling emotions, and decide on a plan of action. Her caring church gave her a sense that God could work through these people of faith. Although at times, feeling unworthy, she might be tempted to push them away, she also felt reassured that she was not alone.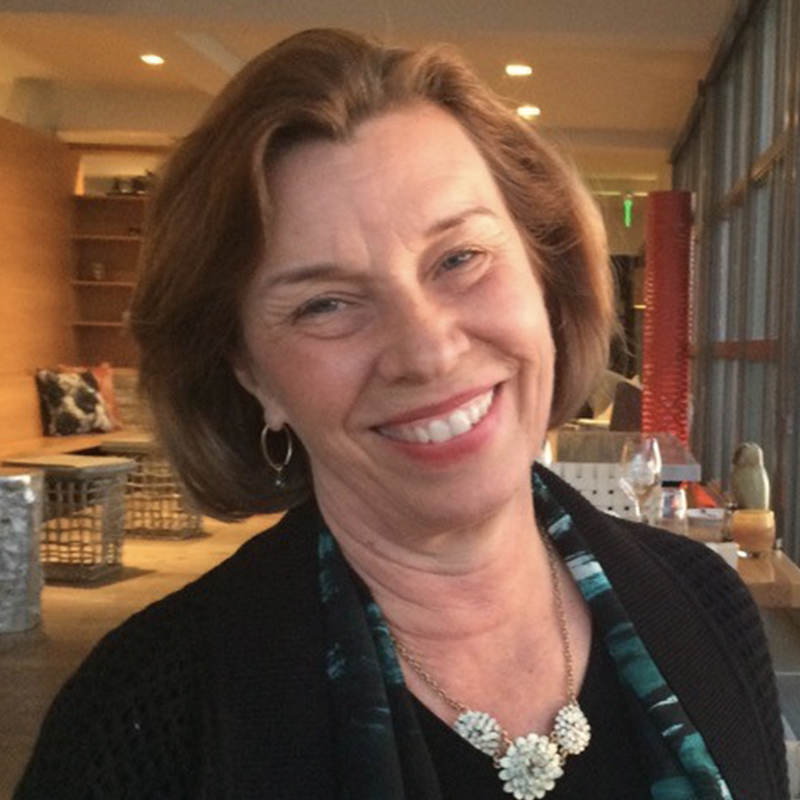 Mary is a licensed and nationally certified Psychiatric-Mental Health Nurse Practitioner. For over 25 years, Mary served on the staff of Lutheran Counseling Service, Inc. Since retiring in 2013, Mary continues to consult with health ministries, church staff, and individuals on issues of health and wellness in body, mind, and spirit.