Our devotional reading for the Feast of St. Titus comes from Law and Gospel: How to Read and Apply the Bible.
Scripture Readings

Acts 20:28–35
Psalm 71:1–14
Titus 1:1–9
Luke 10:1–9
Read the propers for today on lutherancalendar.org.
Introduction
Though we are sinful and unworthy, God blesses us by sending pastors to deliver to us His Word and Sacrament. We humbly implore Him to keep all pastors firm in the Christian faith as they faithfully deliver these precious gifts.
Devotional Reading
There is not a single profession or calling, my friends, that has been scorned and hated as deeply as that of theologians or teachers of religion, which is basically the same thing. The world regards these men as the chief, if not the only, cause that delays the coming of the Golden Age. . . . [But] if only theologians and teachers of religion would not trigger so much hate and contempt by their own actions! Alas! . . . Why, there is no vice too shameful, no crime too awful with which teachers of religion have not desecrated their office. Thus they have given the world offense—terrible beyond words. Will this fact stop you, my friends, from continuing your devotion to the study of theology?
God forbid! Consider, first, that our all-knowing God has foreseen these sad events and has nevertheless in His infinite wisdom adopted this order of administering the sacred office: not through holy angels who did not fall from their holy estate, but through fallen men who are subject to sin. May God keep us from taking offense at this arrangement! Rather, let us adore God for having made admirable provision that His Church shall not be overcome by hell, despite the fact that it is served by such poor and—at times—such shameful pastors.
Second, consider that—despite the contempt of the world—our great God has highly honored the office of teachers of religion and has exalted it above every other office. To begin with, in the days of His earthly ministry and while personally administering this office, from the very outset the Son of God encouraged the first teachers with these words: "The one who hears you hears Me, and the one who rejects you rejects Me, and the one who rejects Me rejects Him who sent Me." What glorious credentials He has given His pastors with these words—[preparing them] for their travels throughout the world!
Furthermore, the Word of God has revealed to us the fact that not only marriage unions but also unions between pastors and their congregations are sealed in heaven. What Scripture records concerning Jeremiah and St. Paul applies to all true pastors: they are appointed not only in the present time, not only at their birth, but they also have been appointed by God from eternity to be His helpers for saving those who are entrusted to them.
Finally, no one has been given more glorious promises than teachers of the Gospel and pastors of the Word of God. Through the prophet Daniel, God says, "And those who are wise shall shine like the brightness of the sky above; and those who turn many to righteousness, like the stars forever and ever." When the time comes that the worldly will gnash their teeth, they will witness all the elect and angels saying to God: "This man has been a faithful pastor and teacher. He has proclaimed the saving Word of God to a world of castaways. Down on earth he was despised, persecuted, and libeled, but he shines now as a star with imperishable luster." Truly, my dear friends, this fact should cheer us and keep us from becoming unfaithful to our God, who has called us into this office. Of course, what the prophet says applies only to true and faithful pastors.
Devotion is taken from Law and Gospel: How to Read and Apply the Bible, pages 452–54 © 2010 Concordia Publishing House. All rights reserved.
Prayer
Almighty God, You called Titus to the work of pastor and teacher. Make all shepherds of Your flock diligent in preaching Your holy Word so that the whole world may know the immeasurable riches of our Savior, Jesus Christ, who lives and reigns with You and the Holy Spirit, one God, now and forever. Amen.
Prayer is from Lutheran Service Book: Altar Book, page 956 © 2006 Concordia Publishing House. All rights reserved.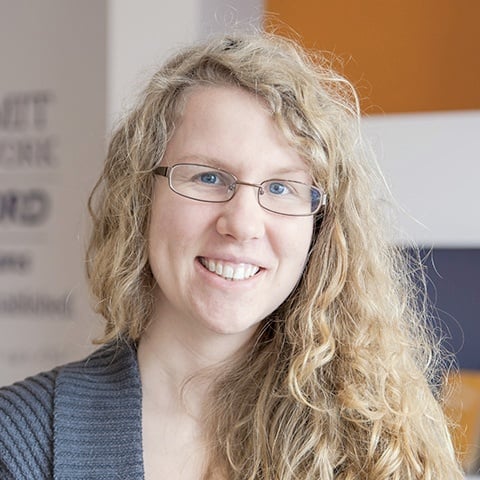 Deaconess Anna Johnson is a marketing manager at Concordia Publishing House. After graduating from the deaconess program at Concordia University Chicago, she continued her studies at the University of Colorado—Denver in education and human development. She has worked as a church youth director and served a variety of other nonprofit organizations, such as the Lutheran Mission Society of Maryland. Anna loves playing video games and drinking a hot cup of tea almost as much as she loves her cat and her husband.