The Church's hymns are filled with rich and beautiful texts that provide congregations the opportunity to put words of Scripture to song. This Lenten season, we invite you to join us in our 2018 Lenten reading plan. Each day, we'll focus on a new hymn stanza and the associated Scripture reading that inspired it.
"Savior, When in Dust to Thee" (LSB 419)
Beginning with Ash Wednesday and continuing up until the First Sunday in Lent, we'll focus on the text of "Savior, When in Dust to Thee." Each stanza of the hymn ends with a plea for the Lord to "hear our penitential cry!" During this season of repentance, we take comfort in knowing that the Lord has indeed heard our cries, sacrificing His own Son for our redemption.
"O Love, How Deep" (LSB 544)
Our focus during the first full week in Lent will be the deep, self-sacrificing love of God in Christ Jesus. The words of this hymn echo Paul's words in Ephesians 3:14–21, as he prays that the Church would be able to know how deep and broad and high is the love of Christ.
"Christ, the Life of All the Living" (LSB 420)
Thousand, thousand thanks shall be,
Dearest Jesus, unto Thee.
(LSB 420)
Throughout the second week in Lent, we remember all that Christ has given for us. Our Lord and Savior took upon Himself the suffering and scorn, pain and humiliation, all for our sake. We give thanks for this great exchange, in which Christ has taken the sin of the world upon Himself that we might have His righteousness.
"Jesus Sinners Doth Receive" (LSB 609)
In the Gospels, our Lord reminds us that He has "not come to call the righteous but sinners to repentance" (Luke 5:32). May we ponder this saying each day during the third week in Lent and take comfort in knowing that because of Jesus, we will find an "open heaven" (LSB 609, st. 7).
"Salvation unto Us Has Come" (LSB 555)
During the fourth week in Lent, we will read together stanzas 1, 2, 5, 6, 7, 9, and 10 of "Salvation unto Us Has Come." Although this hymn is not reserved exclusively for the Lenten season, the text, by Paul Speratus, provides us with a wonderful opportunity to focus on Christ's fulfilling of the Law for us.
"My Song Is Love Unknown" (LSB 430)
My song is love unknown,
My Savior's love to me,
Love to the loveless shown
That they might lovely be.
Oh, who am I
That for my sake
My Lord should take
Frail flesh and die?
(LSB 430, st. 1)
These words from the first stanza of "My Song Is Love Unknown" bring to mind the words of Romans 5:6–10. Our Lord has come to the loveless and unlovable, for us, the greatest of sinners. We who were enemies of God have now become His friends and spend our days singing His sweet praise.
"Hosanna, Loud Hosanna" (LSB 443)
As Holy Week begins, we turn our eyes to the cross. As we sing our hosannas, we focus especially on the third stanza of hymn 443 in Lutheran Service Book:
"Hosanna in the highest!"
That ancient song we sing;
For Christ is our Redeemer,
The Lord of heav'n our King.
Oh, may we ever praise Him
With heart and life and voice
And in His blissful presence
Eternally rejoice!
"Lamb of God, Pure and Holy" (LSB 434)
In the three days between Palm Sunday and Holy Thursday, our focus shifts to the three stanzas of hymn 434, "Lamb of God, Pure and Holy." Each of these stanzas shares this beautiful reminder:
All sins Thou borest for us,
Else had despair reigned o'er us.
Even in this most holy and sorrowful of weeks, let not despair reign over us, but let us have hope and rest in the Lord's mercy.
"Let All Mortal Flesh Keep Silence" (LSB 621)
Our focus on Holy Thursday will be directed toward stanza 2 of "Let All Mortal Flesh Keep Silence." As you partake of the Holy Supper, ponder the mystery that the Lord of lords comes to us in, with, and under the bread and wine with His true body and blood.
"Upon the Cross Extended" (LSB 453)
The Prince of Life from heaven
Himself has freely given
To shame and blows and bitter death.
(LSB 453, st. 1)
Christ our Lord has freely given Himself over to a sinner's death on the cross. As we reflect on this hymn and read the words of 1 Peter 2:21–24, we are reminded that Christ is indeed the pure Lamb of God in whom there is not sin nor spot nor stain. He entrusted Himself to the just Judge and endured the worst of suffering in order that all our wounds would be healed.
"O Perfect Life of Love" (LSB 452)
Our Lord's lifeless body lay in the grave on that first Holy Saturday. His work was completed, the Scriptures fulfilled, just as He said. On this final day in Lent, we remember that all of God's promises stand fulfilled in Christ—including His promise to rise on the third day.
---
We hope this reading plan assists you in your devotional practices during Lent. Download the guide now and share it with families at your church!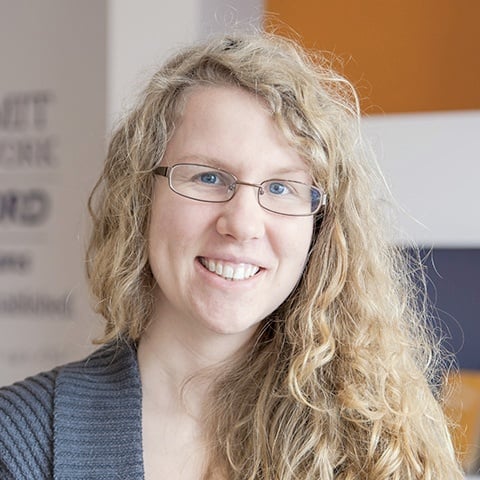 Deaconess Anna Johnson is a marketing manager at Concordia Publishing House. After graduating from the deaconess program at Concordia University Chicago, she continued her studies at the University of Colorado—Denver in education and human development. She has worked as a church youth director and served a variety of other nonprofit organizations, such as the Lutheran Mission Society of Maryland. Anna loves playing video games and drinking a hot cup of tea almost as much as she loves her cat and her husband.