In last week's post, we talked about what a communications hub is and why it is important. This week, we'll look at some concrete examples of the components in a rehearsal communications hub. At the end, you can download a free rehearsal communications kit to use in your music ministry.
Planning Tasks
Rehearsal and service schedules, special music information, and service selections
Online options: Create a group calendar as part of your church's website, and adjust the privacy settings so only your group's members can see the event details. Most website providers, such as Church360° Unite, have this functionality embedded. However, if your church website provider doesn't have this function, a Google Calendar can get the job done as well.
For example, check out this sample calendar I made with Church360° Unite. You'll see that each music group has its own calendar with separate events for rehearsals and worship services. And because all the calendars are housed in the same place, you can easily see an overview of the entire music department.
The advantage of placing a calendar like this online is that you're able to store a great amount of information about each individual rehearsal and worship service in each event. As you can see in this example event, the event description includes the outline for each rehearsal and links to the song selections. This helps people know what to expect before a rehearsal and provides links and resources people need if they miss a rehearsal. You might even consider adding to the description after the rehearsal to recap everything that happened.
Offline options: If an online calendar isn't realistic for your congregation, you'll just need to replicate the same effect with paper calendars and event schedules. First, create calendars with rehearsal and worship schedules for each of your ensembles. Second, compile all the ensembles' calendars into a master calendar. Third, make individual planning sheets for each rehearsal and worship service. These planning sheets should include the outline of activities, list of song selections, and resources for practicing outside of rehearsal. Fourth, assemble the calendars and planning sheets into a binder.
Distribution Tasks
Contact information and group communications
Online options: When deciding how to distribute your communications, check your website's group functionality first! On many websites, the groups function allows you to track conversation histories and share contact information privately and securely. In this example I made with Church360° Unite, you'll see a history of group discussions, as well as a group directory with everyone's contact information.
If your church website doesn't offer an internal group option like this, consider trying an online file-sharing tool such as Dropbox or Google Drive. If you go this route, remember to include a link to or a copy of all your email communications and schedules.
Finally, if you're feeling particularly adventurous, consider trying a collaborative-communications app such as Slack. In Slack, you can categorize group conversations, attach files, and automatically record conversation histories. Your members can choose to receive email notifications about new messages, which can help them transition from email to this new tool.
Whatever tool you choose, just be sure it allows you to link to or attach all your information in one location. Remember, the difference between these tools and traditional email is that a copy of all information is easily accessible and categorized in one place instead of being intermingled in all of your members' disparate email inboxes.
Offline options: To accomplish this same distribution system offline, first create a communications section in the binder that holds your rehearsal schedules. Within this section, create tabs for each group and then arrange the communications for each group chronologically, with the most recent communications on top. Second, as soon as you send out a schedule or announcement through your traditional mediums (bulletins, newsletter, and rehearsal handouts), place a copy of that communication into the binder. Third, remember to collect your members' contact information and place it into the binder so everyone has easy access.
---
Download Rehearsal Communications Kit
If you're ready to put these tips into action, download a free kit to start compiling the information you'll need. The kit includes a communications hub checklist, rehearsal planning guide template, and contact sheet template.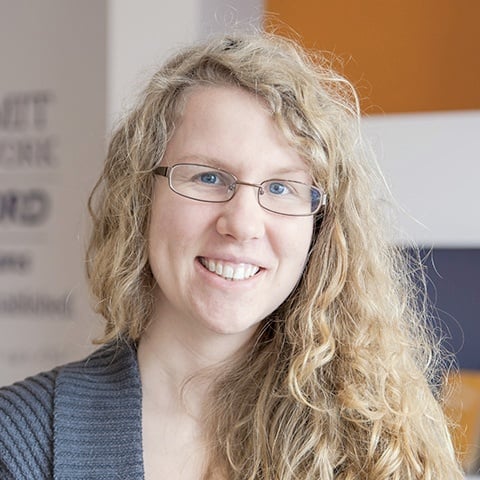 Deaconess Anna Johnson is a marketing manager at Concordia Publishing House. After graduating from the deaconess program at Concordia University Chicago, she continued her studies at the University of Colorado—Denver in education and human development. She has worked as a church youth director and served a variety of other nonprofit organizations, such as the Lutheran Mission Society of Maryland. Anna loves playing video games and drinking a hot cup of tea almost as much as she loves her cat and her husband.