We know that this time of year can be very stressful for many directors and musicians as you prepare for additional Lenten, Holy Week, and Easter services. What's the best way to communicate about all these rehearsals and schedules? How can a centralized communications plan help to relieve stress during the busy time of the Church Year?
In this week's post, we'll look at what a communications hub is and why it is so important. Next week, we'll talk more about offline and online options for establishing this hub at your church!
What Is a Rehearsal Communications Hub?
A rehearsal communications hub is a centralized location for the following information:
Rehearsal Times and Locations
Service Times with Special Music Information
Music Selections for Each Service
Important Contact Information
Group Communications
The key word here is "centralized." You probably communicate about each of the items listed above already, just in different ways. Maybe you send some communications to your members via email, verbally go over your music selection list at rehearsal, and print out your rehearsal schedule in the bulletin. Although each of these things are great, it can be tough to track where everything was posted over time.
Establishing a hub means committing to one location as the source and center for all your communications. Information pertinent to your group and its rehearsal schedules should flow through the hub (or at least be archived there).
This doesn't mean eliminating weekly email reminders or throwing away those paper schedules you just printed out. It just means that a copy of all important communications that you email, distribute, or discuss should reside in one location, as a point of reference for people to go back to if and when they need it.
Why Is a Communications Hub So Important?
How many times have you sent (or received) that last minute text, email, or phone call: "When is rehearsal again?" or, even worse, "Where are you? We're starting in five minutes and you're the accompanist!" I know that I have (unfortunately) been in this situation more than once! Whether you are a director or a member of an ensemble, the added stress of not knowing where everyone is or what they are doing takes your focus off of the important work of preparing to communicate the Gospel in word and song.
A Communications Hub Reduces Confusion
By centralizing all your communications into once place, you're eliminating the number of potential places where people need to look for information. This reduces the last-minute panic and confusion that comes when you realize on Sunday morning that not everyone is where they need to be! Ensemble members no longer need to scramble to find someone's phone number or dig through the trash to find last week's bulletin. Instead, they have one central place they know to turn to when a question inevitably arises.
A Communications Hub Helps New Members of Your Group
We know that special seasons in the Church Year such as Lent and Easter provide many opportunities for new musicians to join your group and to give of their time and talents to edify the Church. Yet, with these new musicians, it can often be difficult to communicate the rules, norms, and expectations of the group in the short time you have with them. Whereas seasoned members of your group might know who they can ask when a question arises, new members might not always have a friend to call, text, or email when a question comes up.
For these new members, a communications hub can be vital to helping them feel welcome, while also accelerating the time it takes to learn the normal routines of the group. Instead of having to explain where all the disparate communication channels of your group reside, you're able to point them to one place where they can go for all their information.
A Communications Hub Helps Make Your Rehearsals More Efficient
What happens in your group when someone misses a rehearsal? Do they rely on word of mouth to get up-to-speed on what was missed? Are they able to practice at home so they don't fall behind?
One of the great benefits of a communications hub can be the opportunity to share recordings and other pertinent information for practice outside of rehearsals. Many publishers, like CPH, post recordings or videos of their selections online. Not only can these recordings be useful before making a purchase, they can also help all your musicians to practice during the week, especially those who may have missed a rehearsal or two.
In addition, by including information on practice schedules and outlines, your group members can know what and when to practice during the week, helping them to prioritize how much time they will need to spend on each piece. Everyone can come to rehearsal with their music in order, ready to get started right on time.
---
We hope that this post has got you thinking about ways to establish (or amplify) a rehearsal communications hub for your church. Be sure to subscribe and come back next week for some more concrete tips on what a rehearsal communications hub can look like in action!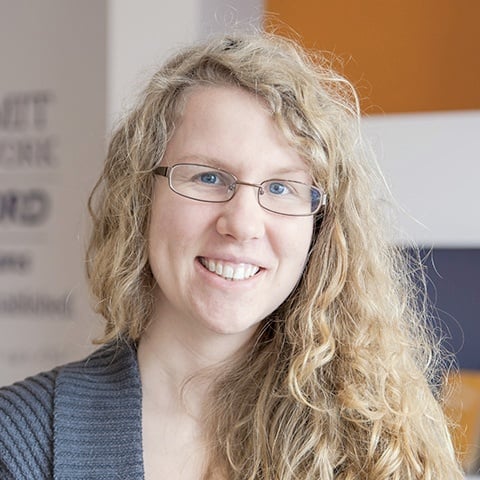 Deaconess Anna Johnson is a marketing manager at Concordia Publishing House. After graduating from the deaconess program at Concordia University Chicago, she continued her studies at the University of Colorado—Denver in education and human development. She has worked as a church youth director and served a variety of other nonprofit organizations, such as the Lutheran Mission Society of Maryland. Anna loves playing video games and drinking a hot cup of tea almost as much as she loves her cat and her husband.