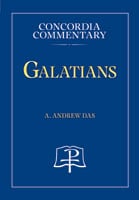 **Note: This contest has ended.**
To celebrate our latest Concordia Commentary, we are pleased to offer one lucky winner a free copy of Galatians.
"Galatians stands at the center of the storm in modern Pauline scholarship—a hotbed of theological controversy over justification, whether it is by faith in Christ or by the faithfulness of Christ, the shape of the Christian life, and the role of the Law." —Rev. Dr. Chris Mitchell, Concordia Commentary editor
Enter the giveaway in two easy steps:
1. Follow @CPHAcademic on Twitter.
2. Send the following tweet from your account by Wednesday June 11 (by 11:59 p.m. Central Time) : "Win a copy of Galatians Concordia Commentary from @CPHAcademic http://myc.ph/win-galatians."
---
Fine print: A winner will be chosen at random and notified via Direct Message on Twitter. If the winner fails to respond in three days, a new winner will be chosen. The winner will be sent an affidavit of eligibility by email. One entry per person. Must be 18 years or older, and a resident of the United States. Concordia Publishing House is not responsible for lost, late, or damaged entries. Prize worth approximately $49.99. See complete rules Here.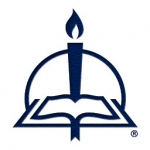 At CPH since 2003, Laura Lane is an editor for the professional book team. She has worked on numerous titles for the adult consumer and church professional markets, including The Lutheran Study Bible (CPH 2009) and The Apocrypha: The Lutheran Edition with Notes (CPH 2012).