Do you have a manuscript of a professional or academic nature that you'd like to get published? Consider submitting it to our peer review process!
The peer review process is suited for smaller projects (e.g., a single book) by an individual author or a small team. It is similar to the peer reviewed process or "refereed" process used to publish professional or academic journals. It is especially well suited for producing a textbook from an existing manuscript.
When asked to describe his experience with this process, one of our authors, Dr. Andrew Steinmann, said:
"The peer review process for CPH academic publications is a flexible, responsive and very helpful procedure for prospective authors wishing to bring a well-polished study to completion and publication. The process is designed to be transparent in its operation and an aid to improving the final manuscript for publication. . . . I would recommend that scholars and others who have important research or similar work to share with the church and world consider publishing with CPH through the peer reviewed process."
To find out more about this process and how to submit a proposal, visit our website: www.cph.org/peerreview
---
The following books were published through the peer review process: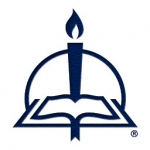 At CPH since 2009, Sarah Steiner was a production editor for the professional and academic book team. She worked on many academic titles, including coordinating the peer review books, and also helped out with Bible resource projects.