**This contest has ended.**

To commemorate the upcoming Reformation observance, and to celebrate the release of the newest volume of Luther's Works, we are pleased to offer one lucky winner a free copy of Luther's Works, vol. 68: Sermons on Matthew 19–24.
Luther found in St. Matthew's narrative rich testimony of God's unmerited grace in dealing with sinful humanity, of the vocation of Christians within the world, and of Christ's own government and protection of His Church through the Word. (Read more about the volume here.)
Enter the giveaway in two easy steps:
Follow @CPHAcademic on Twitter.
Tell us your favorite Luther quote! Tag @CPHAcademic and use the hashtag #LuthersWorks.
All tweets must be received by Tuesday, October 21 (by 11:59 p.m. Central Daylight Saving Time).
---
Fine print: A winner will be chosen at random and notified via Direct Message on Twitter. If the winner fails to respond in three days, a new winner will be chosen. The winner will be sent an affidavit of eligibility by email. One entry per person. Must be 18 years or older, and a resident of the United States. Concordia Publishing House is not responsible for lost, late, or damaged entries. Prize worth approximately $54.99. See complete rules Here.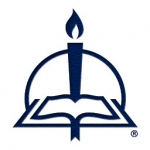 At CPH since 2003, Laura Lane is an editor for the professional book team. She has worked on numerous titles for the adult consumer and church professional markets, including The Lutheran Study Bible (CPH 2009) and The Apocrypha: The Lutheran Edition with Notes (CPH 2012).