It's a new year, which means there's a new Professional and Academic Book Catalog with lots of great new products. Since we like to celebrate new things with giveaways, we'd like to offer one lucky winner the book of his/her choice from our 2015 Professional and Academic Book Catalog. If you haven't received your copy in the mail, you can view it online HERE or by clicking on the image of the catalog to the right of this post. (You can also request a printed copy HERE but you may not receive it in time to enter the contest.)
Here are the rules: You may choose only one single item with a retail value of $99.99 or less. If the book has not yet been published, be patient, and we'll get it to you as soon as it's available.
There are two options for entering the giveaway. If you do both, you'll be entered twice!
Option 1:
Subscribe to the CPH Academic blog by entering your email address on the right side of this screen where it says "Subscribe to Blog." Only those who confirm their subscription via email before 11:59 p.m. (Central Time) on Sunday, February 1 will be eligible to win.
Option 2:
Follow @CPHAcademic on Twitter.
Send a tweet from your account telling us which item from the 2015 Professional and Academic Catalog you most want to read this year. IMPORTANT: You must include the title of the book and the page number in the catalog on which the book appears. Tag @CPHAcademic and use the hashtag #2015CPHCatalog. Tweet must be sent by 11:59 p.m. (Central Time) on Sunday, February 1.
---
Fine print:
A winner will be chosen at random and notified via Direct Message on Twitter or via the email address used to subscribe to the blog. The winner will be sent an affidavit of eligibility by email. If the winner fails to respond in three days, a new winner will be chosen. One entry per person for each option listed above. You must be 18 years or older, and a resident of the United States in order to participate. Concordia Publishing House is not responsible for lost, late, or damaged entries. Prize worth no more than $99.99. See complete rules Here.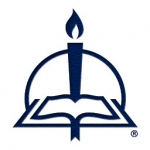 At CPH since 2009, Sarah Steiner was a production editor for the professional and academic book team. She worked on many academic titles, including coordinating the peer review books, and also helped out with Bible resource projects.