Out of the Christmas frying pan and into the Lenten fire! A few months ago, you might have read my post about planning for Advent and Christmas. Here's some advice for Lent and Easter on how church workers can stay focused during the busy season and keep their stress levels low.
Before Lent
This is the time to do big-picture planning. Though you will be able to focus on specifics for things as they get closer, by the time Ash Wednesday rolls around, you should have everything mapped out through Easter Day.
First, pray. Ask God to guide your church as you prepare for the busy season.
Plan everything through Holy Week and Easter. This will ensure that your themes and plans for Ash Wednesday will match those for even Easter Day. It will also prevent you from doing something mid-Lent and then, while planning for Easter, thinking, "We should have saved that for Easter Day!"
Next, prioritize. During your brainstorming, you will probably come up with a big list of things you'd like to do, but you won't be able to do all of them. Prioritize which things your church needs to do or most wants to do.
Finally, make a schedule of everything going on and figure out what kind of help you'll need. Your church staff can't do everything by themselves. Determine what type of help you'll need from volunteers, and begin recruiting people.
Lent
With two worship services to prepare for each week, Lenten dinners, and preparations for Holy Week and Easter on top of your regular duties, you'll have a lot going on. How to stay on top of everything?
Your first priority should be providing spiritual care to your members. Don't let your to-do list get in the way of caring for the people God has set before you.
Work on the details of upcoming things and take care of the tasks that weren't possible to complete in advance, like finalizing the menu of each Lenten dinner and advertising upcoming special events.
Near the end of Lent, start finalizing plans for Holy Week. Don't wait until the week before to do everything. Procrastinating when you have so many things going on will make you feel stressed and will make it more likely for something to be forgotten.
Holy Week
Aka overdrive week. You can make it through!
Take it one day at a time. It might be overwhelming to look at the whole week and see all the things you have to do. But what do you have to get done today? Jesus tells us, "Therefore do not be anxious about tomorrow, for tomorrow will be anxious for itself. Sufficient for the day is its own trouble" (Matthew 6:34).
Delegate tasks to other people. This is the time to lean on your volunteers for help with things you've simply run out of time or energy for.
Do some special outreach in your community. Encourage people in your congregation to invite new individuals to church on Easter. When visitors know that someone will be looking out for them on Sunday and that they will have someone to sit with, they're much more likely to attend.
If you're having Sunday School on Easter, invite visitors to send their kids to it. Kids are sometimes more open to hearing about Jesus than adults are, and a child's witness to his or her parents can be powerful in leading a parent to faith.
Easter
Today might feel like a marathon from the time you step into church until the time you shake the last visitor's hand goodbye. Here's what to remember today.
Remember the joy of our Lord's resurrection! Breathe. You made it through Lent and you're almost through Easter. Ask God to give you peace and strength to get through today, especially if you're stressed or worn out.
Have a plan for following up with the visitors who want a follow-up. There might be family members and friends of current members who are just visiting for the day and don't want to be bugged by you later in the week. But there might also be visitors who really are looking for some support or for a church home. Make sure you have a plan for following up with these visitors. Maybe ask the pastor to give them a call, or have a member call the person to hang out. Open the door for a deeper relationship if the visitor is looking for that.
Be kind to yourself. If you're not able to talk to every person you want to or some small task slips through, don't be too hard on yourself.
After Easter
You made it! You deserve a high-five and a nap. Think about doing these things soon after Easter:
Give yourself a day off. You've worked really hard lately, so you deserve it!
Gather your entire team to reflect on what went well, what went not-so-well, and what you'd like to do the same or differently next year.
Even though Lent is bound to be a busy and stressful season for church workers, you'll be able to make it through one day at a time. And during those stressful times, may God remind you why you work so diligently—to help people know the joy of Jesus' resurrection!
For help with the specific tasks you'll have to complete during Lent, download our free Lent and Easter planning checklist below.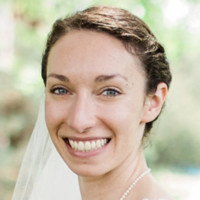 Erica is a writer and editor in St. Louis with grand plans to write award-winning literary novels and to visit all seven continents. She was previously a copywriter at CPH and now works in the advancement office at Concordia Seminary. She is also currently pursuing an MFA in creative writing at Lindenwood University.