One of my favorite moments of the evening is getting into a warm bubble bath. The water is so relaxing and melts the stress of the day away. The little fragrant bubbles bring refreshment and contentment. That's how I feel when I'm in Scripture too. God's Word gives me all those same things and so much more!
As a child, I remember having that same sensation about God's Word. My homelife was filled with Bible stories and God's love, but Sunday School was still very dear to my heart. I would come home from Sunday School and put my treasured leaflets in my lower-left desk drawer to keep them. I can still see my drawer full of "Jesus story pictures" in my mind to this day. Now, on Saturday nights, I watch my four-year-old granddaughter's face light up with excitement when her parents tell her that she has Sunday School in the morning. What joy!
Could you imagine if churches got so discouraged with today's low Sunday School attendance that they would decide to forgo this program? This appears to be the path that some churches may be tempted to take in the near future. Yikes! Today's parents are beyond overwhelmed, busy, and tired. They are blessed when the church helps teach their children about God. Churches are still discovering other amazing ways to encourage and partner with parents, and how that looks. Let us not lose heart in the time this is taking. Right now we need the Holy Spirit to give us patience as we seek His will. Getting rid of Sunday School does not sound like it would be a part of His plan. What about those little ones whose parents did not grow up in the church, but rely on it to help them? Sunday School might be the only place where these children get to hear about God's mighty power and how much He loves them.
All kinds of children are brought to Sunday School for nurture in the faith. Numbers should have nothing to do with keeping Sunday School. Scripture tells us in Matthew 18:20 that where two or three are gathered in His name, He is there with them. Remember the one lost sheep that the good shepherd found (Luke 15:3-7)? Having strayed away from the church for a while, young parents often return to the church when they have children to bring to Sunday School.
Knowing Jesus Christ as our Savior is of great value both now and for eternity. Children learn about Jesus in Sunday School. It is where the church provides Christian education for its youngest brothers and sisters in Christ. Sunday School partners with parents in teaching truth. If the church does not provide this foundational service, will future church leaders have a good and strong base to lead? Will we see a sharp decline of church leaders? How prepared will children be for confirmation class? The list goes on! It looks like removing the Sunday School program could have a devastating, domino effect on the Church and her people.
Have you ever looked up the word keep? It is very enlightening. My dictionary contains a long list of definitions for keep. Some of them are:
To have under one's care or one's charge
To maintain
To protect
To cause to stay in good condition
To remain free from deterioration (i.e., decline)
I like how we can apply that to the Sunday School program in our churches.
The Sunday School is quite young, historically, and has evolved into a great blessing. It is a huge gift that God has given to the church-at-large. We want to keep it because of its great value. We must not remove something of great importance just because it is undervalued, at the moment. We need to explore possibilities of how to best catch the attention of the parents, show them the importance of children's Christian education and the beauty of the Sunday School program. We recognize that it is God who grows the Sunday School. Since it is the divine work of the Holy Spirit, let's talk to Him about it. How will He use us to carry out His plan?
Let us unite to protect, maintain, and help the Sunday School from disappearing. Let us assist in helping it to stay in good condition. We can't do this on our own, but God can enable us. And He will! We trust God as He gives us His power, strength, and direction. He lives in us and will help us to keep His commands and keep the Sunday School alive as we continue to:
Share His Word;
Pray for the Sunday School, those who serve in it, and the parents and their children;
Obtain resources;
Seek and try new ideas;
Retain the important old things;
Encourage one another;
Partner with parents;
Equip, inspire, and send teachers and helpers;
Invite and personally re-invite;
Financially support;
Help each other; and
Remain thankful and courageous.
"But you, beloved, building yourselves up in your most holy faith and praying in the Holy Spirit, keep yourselves in the love of God, waiting for the mercy of your Lord Jesus Christ that leads to eternal life." (Jude 20-21)
"The Lord bless you and keep you!" (Numbers 6:24)
And while all that keeping is going on, always keep the joy!
Download an excerpt from Blueprints for Children's Ministry
Scripture quotations are from the ESV® Bible (The Holy Bible, English Standard Version®), copyright © 2001 by Crossway, a publishing ministry of Good News Publishers. Used by permission. All rights reserved. May not copy or download more than 500 consecutive verses of the ESV Bible or more than one half of any book of the ESV Bible.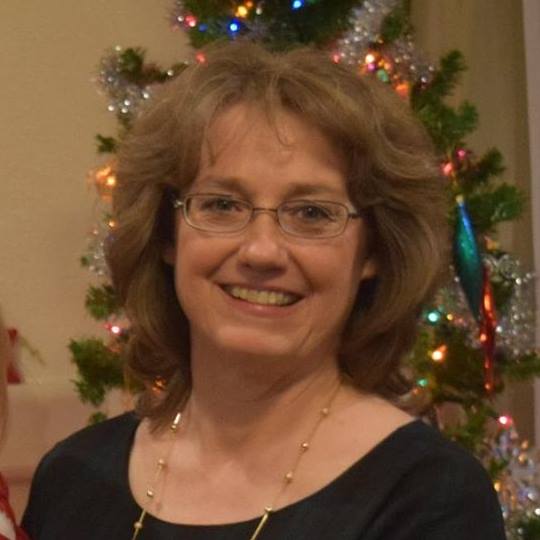 Kim E. Bestian is a trained Lutheran elementary school teacher, director of children's ministry, pastor's wife, mother, and grandmother. She loves to share how God, the Almighty Architect, has helped her build children's ministry over her many years of experience.