As we commemorate fourth-century pastor Nicholas of Myra, we read a devotion from Celebrating the Saints.
Devotional Reading
Nicholas was born in Patara (present-day Turkey). Orphaned at an early age, he was adopted by his uncle, the bishop of that city. His piety marked him as one who would serve well in the Church. About 317, he was elected bishop of the city of Myra in Lycia (also part of present-day Turkey).
Tradition states that he was among the fathers who gathered for the first council of Nicaea and was a staunch anti-Arian. Nicholas confessed boldly the full deity of the eternal Word. Much later tradition tells that at the council he actually struck the heretic Arius, but this is apparently a medieval fabrication.
The stories of Nicholas's kindness to the poor became well-known throughout Christendom. Perhaps the most famous was the account of a poor man who had three daughters but no dowry to give any of them. The girls would most likely have ended up in slavery or prostitution. But the kind bishop, hearing of their plight, used funds from the church to secure their freedom from such a cruel fate. Under cover of night, he dropped into the house small bags of gold coins. According to some accounts, all three bags were delivered at once; according to others, the bags were delivered to each the day before a given daughter came of age. Either way, the young ladies were able to marry and thus rescued from lives of disgrace and hardship.
Nicholas became beloved by sailors due to an account of a sea voyage he once took. He was on a pilgrimage to the Holy Land when the ship he was traveling in fell into a fierce squall. The kindly bishop prayed to the Lord of wind and sea, the sea grew markedly calm, and the sailors rejoiced.
Because of the help given to the three daughters for their dowry, the saint came to be associated in many places with charitable giving and also with a special love for the Lord's little ones. His feast day is thus observed in many lands as a time for gift giving, especially to children. In Germany, it is common for the saint to arrive in full bishop's regalia and distribute small gifts to children on December 6. In North America, due to Clement Clark Moore's famous poem A Visit from St. Nicholas, the saint merged with certain other traditions to become the modern Santa Claus.
What lives on in the Church is a day to celebrate a man of orthodox faith and devout prayer, shaped by the love of Christ, who delighted to bestow gifts to bless children.
Prayer
Almighty God, You bestowed upon Your servant Nicholas of Myra the perpetual gift of charity. Grant Your Church the grace to deal in generosity and love with children and with all who are poor and distressed and to plead the cause of those who have no helper, especially those tossed by tempests of doubt or grief. We ask this for the sake of Him who gave His life for us, Your Son, our Savior, Jesus Christ, our Lord, who lives and reigns with You and the Holy Spirit, one God, now and forever. Amen.
Devotional reading and prayer are from Celebrating the Saints, pages 220–21 © 2016 William C. Weedon. Published by Concordia Publishing House.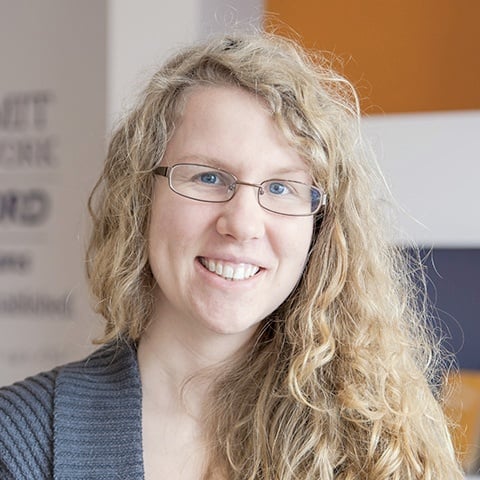 Deaconess Anna Johnson is a marketing manager at Concordia Publishing House. After graduating from the deaconess program at Concordia University Chicago, she continued her studies at the University of Colorado—Denver in education and human development. She has worked as a church youth director and served a variety of other nonprofit organizations, such as the Lutheran Mission Society of Maryland. Anna loves playing video games and drinking a hot cup of tea almost as much as she loves her cat and her husband.