Elizabeth of Hungary, c. 1207–1231, was revered for her charity. We commemorate her today by reading a devotion from Saints and Angels All Around.
Devotional Reading
Two peoples claim Elizabeth as a special saint: the Germans and Hungarians. Hungary claims her because she was born a princess and spent the first four years of her life there. At that tender age, her father, King Andrew, took her far from home to the Wartburg Castle near the city of Eisenach, a fortress made famous a few centuries later as a place of refuge for Martin Luther during the Reformation era. The king had made a contract for her to marry Ludwig, a son of the local Landgrave. Such politically arranged marriages were common in the 13th century. Frequently the betrothed children were educated by the same tutors and spent hours together learning the etiquette of the court. Actual romance in these situations was rare. However, Ludwig and Elizabeth developed strong bonds of affection and were married when she was 14. Ludwig already had succeeded his father as ruler of Thuringia, so Elizabeth shared that rule as his wife. Germany claims Elizabeth because of her life as an outstanding Christian queen.
Her six-year reign is still remembered in Thuringia. Not only did she have four children in those years, but she made it her priority to fill the castle and countryside with her charity. She built hospitals for the poor, fed the hungry from the Wartburg's kitchen, dressed orphans warmly in wintertime, and even gave up her own royal bed to a leper when one of the hospices she had established became overcrowded. Elizabeth took to heart the words of Jesus, "as you did it to one of the least of these my brothers, you did it to me" (Matthew 25:40). She loved the unlovable, just as Jesus loved us in our sinfulness and gave his life for us. Demonstrating the charity Saint Paul commended to the Colossians, she bound her virtues together with love.
Not everyone in the royal family supported Elizabeth's generous sharing from the royal treasury. When Ludwig died of the plague while traveling with the Fifth Crusade to the Holy Land, Elizabeth's brother-in-law evicted her and the four children from the Wartburg. She was 20 years old. Even in this sad situation, Elizabeth maintained her nobility and her faith. After making living arrangements for each of her children, she entered a religious order. The rest of her life was spent caring for the sick at Marburg, Germany, making clothes for the needy, and fishing in local streams when food for her patients ran low. Only four years after her death (brought on by her austere lifestyle), she was officially named a saint of the church.
Prayer
Gracious God and giver of all good gifts, help us find fulfillment in charity. Let your Holy Spirit guide us as we invest our time and share our possessions so that the resources of our lives are well spent. In Jesus' name we pray. Amen.
Devotional reading and prayer are adapted from Saints and Angels All Around, pages 54–56 © 1996 Concordia Publishing House. All rights reserved.
Scripture quotations are from the ESV Bible® (The Holy Bible, English Standard Version®), copyright © 2001 by Crossway Bibles, a publishing ministry of Good News Publishers. All rights reserved.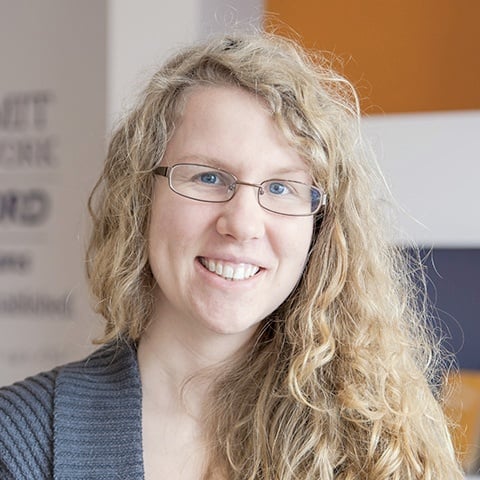 Deaconess Anna Johnson is a marketing manager at Concordia Publishing House. After graduating from the deaconess program at Concordia University Chicago, she continued her studies at the University of Colorado—Denver in education and human development. She has worked as a church youth director and served a variety of other nonprofit organizations, such as the Lutheran Mission Society of Maryland. Anna loves playing video games and drinking a hot cup of tea almost as much as she loves her cat and her husband.