Today we remember Philip, who baptized the Ethiopian eunuch. Our devotional reading comes from The Big Book of New Testament Questions and Answers.
Devotional Reading
8:29 Why did the Spirit tell Philip to join the chariot of the Ethiopian?
The Spirit wanted to provide the Ethiopian with answers to his questions and with the preaching of Jesus, which the apostle Philip was able to provide (v. 35). Luke wanted, apparently, to follow Matthew's pattern of providing three extraordinary examples of people whom God intended His grace to embrace (see Mt 8:1–15). Telling Philip to "go over and join" the chariot let Philip know that he was to spend some time with the man, as he did. . . .
8:37 Did the Ethiopian know he must be baptized because of the Good News given him by Philip?
To some degree, it is likely that everyone in every place and time has associated washing in water with greater kinds of cleansing than just physical. There were many kinds of cleansing rites in the Old Testament, with which the Ethiopian would have been familiar from reading it (Ex 30:18–21; Lv 13:6–58; Ezk 16:4, 9). In particular, he would have known these verses from Isaiah: "Wash yourselves; make yourselves clean; remove the evil of your deeds from before My eyes; cease to do evil" (1:16); and "when the Lord shall have washed away the filth of the daughters of Zion and cleansed the bloodstains of Jerusalem from its midst by a spirit of judgment and by a spirit of burning" (4:4). The fact that John came baptizing in the Jordan gives further evidence to the familiarity of this practice in religious thought (Lk 3:3–14).
8:39–40 Why did God take Philip away from the Church and the eunuch?
God took Philip from the eunuch to Azotus for the same reason Jesus would leave a person or village after He had cared for them: other people need care too. The Ethiopian was a very capable man, already reading the Bible, now baptized and well informed. He would do just fine on his own and surely share the Gospel with those around him. God moves Philip the way He did for the same reason God did and still does all kinds of extraordinary things: to keep us mindful that He is God, that He does the impossible all the time, that He cares for people and does extraordinary things to save and care for us. God is the inexhaustible source of interest and a living hope (Eph 3:20; 1Pt 1:3–9). God did not take Philip away from the Church but expanded the Church through Philip. The Church is not a building or a place; the Church is the Body of Christ, the union of people regenerated by the Word and will of God who remain in that Word and the devoted life it inspires (1Co 1:2; Eph 2:19–22). God moved Philip from Gaza to Azotus, which is on the coast of the Mediterranean, some distance south of Caesarea. Sometime after this, Philip must have made his way north and settled in Caesarea, where we meet him next (Ac 21:8–9).
Devotional reading is from The Big Book of New Testament Questions and Answers, pages 320–21 © 2015 Michael Eschelbach. Published by Concordia Publishing House.
Scripture quotations are from the ESV® Bible (The Holy Bible, English Standard Version®), copyright © 2001 by Crossway, a publishing ministry of Good News Publishers. Used by permission. All rights reserved.
Prayer
Gracious Father, thank You for the gift of Baptism, which Your Son has established by His Word and promise. Teach us to treasure all that Jesus has done for us in His cross and resurrection. Give us confidence that through our Baptism we bear Your holy name and so are Your holy children for time and eternity; through the same Jesus Christ, our Lord. Amen.
Prayer is from Luther's Small Catechism with Explanation, page 291 © 2017 Concordia Publishing House. All rights reserved.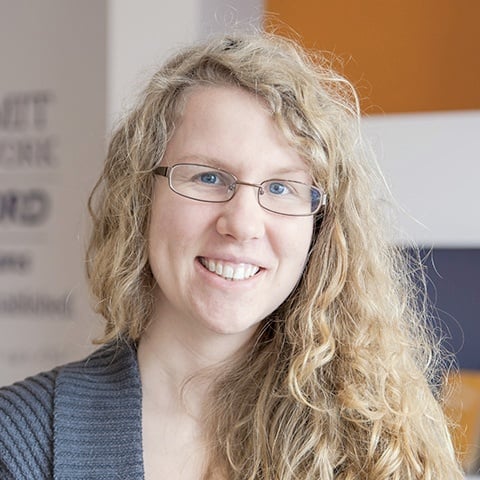 Deaconess Anna Johnson is a marketing manager at Concordia Publishing House. After graduating from the deaconess program at Concordia University Chicago, she continued her studies at the University of Colorado—Denver in education and human development. She has worked as a church youth director and served a variety of other nonprofit organizations, such as the Lutheran Mission Society of Maryland. Anna loves playing video games and drinking a hot cup of tea almost as much as she loves her cat and her husband.