For our devotion on the commemoration of Ignatius today, we read an excerpt from Reconciliation and Justification.
Devotional Reading
The Epistle to the Romans was written to the church which "has the presidency in the country of the land of the Romans" in order to plead with that church not to do anything that might rob Ignatius of his martyr's crown. Ignatius did not wish to be saved from the beasts, and therefore he prays: "Grant me nothing more than that I be poured out to God while an altar is still ready, that, forming yourselves into a chorus of love, you may sing to the Father in Christ Jesus that God has vouchsafed that the bishop of Syria shall be found at the setting of the sun, having fetched him from the sun's rising" (2:2). The church of Rome should pray that Ignatius may not only be "called a Christian but may also be found to be one" (3:2). "Suffer me," me pleads, "to be eaten by the beasts, through whom I may attain to God. I am God's wheat, and I am ground by the teeth of the wild beasts that they may become my tomb and leave no trace of my body, that, when I fall asleep, I be not burdensome to any. Then shall I be truly a disciple of Jesus Christ, when the world shall not even see my body. Beseech Christ on my behalf that I may be found a sacrifice through these instruments" (4:1, 2).
From Syria to Rome Ignatius had to suffer at the hand of the ten soldiers, and "through their wrong-doings I become more completely a disciple." However, Ignatius immediately adds: "Yet I am not thereby justified" (5:1). Ignatius did not believe that he would or could be justified by suffering martyrdom. But why does he wish to die in Christ Jesus? "I seek Him who died in our stead. I desire Him who rose for us. The pains of birth are upon me. Suffer me, my brethren; hinder me not from living, do not wish me to die. Do not give to the world one who desires to belong to God nor deceive him with material things. Suffer me to receive pure light; when I have come thither, I shall become a man. Suffer me to follow the example of the Passion of my God" (6:1–3).
Ignatius was afraid that his courage might fail him in his last moments, and therefore he pleads: "Even though when I come, I beseech you myself, do not be persuaded by me, but rather obey this which I write to you; for in the midst of life I write to you, desiring death" (7:2a). Ignatius is eager to die; for "My love has been crucified, and there is in me no fire which desires material things, but only water living and speaking in me and saying to me from within, Come to the Father. I have no pleasure in the food of corruption or in the delights of this life. I desire the bread of God, which is the flesh of Jesus Christ, who was of the seed of David, and for drink I desire His blood, which is incorruptible love" (7:2b, 3). Therefore the Romans should earnestly pray that he (Ignatius) might attain (9:2).
Devotional reading is from Reconciliation and Justification, pages 85–86 © 1938 Concordia Publishing House. All rights reserved.
Prayer (Psalm 130:13)
But as for me, my prayer is to you, O Lord.
At an acceptable time, O God,
in the abundance of your steadfast love answer me in your saving faithfulness.
Scripture quotations are from the ESV® Bible (The Holy Bible, English Standard Version®), copyright © 2001 by Crossway, a publishing ministry of Good News Publishers. Used by permission. All rights reserved.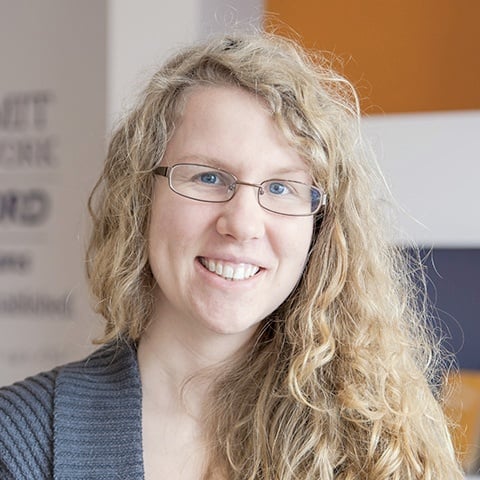 Deaconess Anna Johnson is a marketing manager at Concordia Publishing House. After graduating from the deaconess program at Concordia University Chicago, she continued her studies at the University of Colorado—Denver in education and human development. She has worked as a church youth director and served a variety of other nonprofit organizations, such as the Lutheran Mission Society of Maryland. Anna loves playing video games and drinking a hot cup of tea almost as much as she loves her cat and her husband.