Fourth-century pastor Athanasius is the person we commemorate today, and our devotion is from Saints and Angels All Around.
Devotional Reading
"Preach the word; be ready in season and out of season; reprove, rebuke, and exhort, with complete patience and teaching." 2 Timothy 4:2
Athanasius must have appreciated these words of encouragement that Saint Paul had forwarded to Timothy, for his ministry seemed to be out of season as often as it was in season. While serving as leader of the church at Alexandria, Egypt, for almost half of the fourth century, Athanasius was exiled five different times and almost murdered twice. This happened all because he insisted on teaching what the apostolic church had always taught: that Jesus Christ is true God.
The fourth century brought major change in the church. For the first time, Christianity was legalized and became the dominant religion of the Roman Empire. This new status, however, brought with it unexpected problems. Beginning with Constantine, each Roman emperor took such a personal interest in the church that often its teachings reflected the ideas of whoever was in power at the time. And if an emperor was not an orthodox believer, only the brave or foolhardy would try to defend true apostolic doctrine. At times, heresy flourished.
Athanasius was one such "fool." The emperor at the time followed the teachings of a certain Arius, an Egyptian priest who taught that Jesus was a creation of God and not fully divine, that the Son was neither true God nor eternal. Athanasius was one of the few who spoke out. The title of one of his works, written in exile, tells the story: "Alone against the World."
No matter who was emperor, Athanasius continued to preach and teach Jesus Christ as true God, who came into the world as a man to suffer and die to pay the price of our redemption. Athanasius wrote that Jesus "did not come to make a display of his glory. He came to heal. . . . For this is his glory, this the miracle of his divinity, that he changed our sufferings for his happiness. For being life, he died that we may be made alive."
Athanasius was faithfully alive in Jesus. His faith lives on in his writings, which were widely circulated and are still greatly prized. Centuries later, a monk advised, "If you find a book by Athanasius and have no paper on which to copy it, write it on your shirt."
The faith of Saint Athanasius is reflected in the Athanasian Creed, named in his honor, though he did not write it. Traditionally spoken in the church on Trinity Sunday, this creed reflects the faith that Athanasius defended throughout and with his life. It states, in part, "But the Godhead of the Father, of the Son, and of the Holy Spirit is all one: the glory equal, the majesty coeternal." The last-written of the three major ecumenical creeds, it patiently and carefully confesses the doctrine of the Trinity, which is at the heart of orthodox Christian belief. An example of courageous faith for all times, Athanasius died peacefully in 373, finally restored to his church office at Alexandria.
Prayer
Strengthen us, Lord, so that we keep our confession whole and undefiled. Help us to worship the Trinity faithfully and firmly, holding the right faith to the end. In the name of Jesus, our incarnate Savior. Amen.
Devotional reading and prayer are from Saints and Angels All Around, pages 24–26 © 1996 Concordia Publishing House. All rights reserved.
Scripture quotations from the ESV® Bible (The Holy Bible, English Standard Version®), copyright © 2001 by Crossway, a publishing ministry of Good News Publishers. Used by permission. All rights reserved.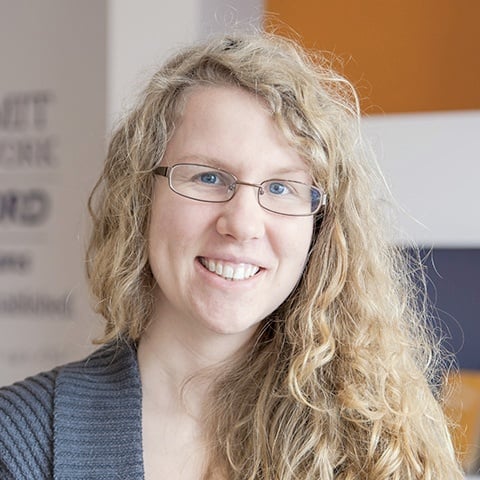 Deaconess Anna Johnson is a marketing manager at Concordia Publishing House. After graduating from the deaconess program at Concordia University Chicago, she continued her studies at the University of Colorado—Denver in education and human development. She has worked as a church youth director and served a variety of other nonprofit organizations, such as the Lutheran Mission Society of Maryland. Anna loves playing video games and drinking a hot cup of tea almost as much as she loves her cat and her husband.