As we remember David today, we read a devotional excerpt from Luther's Works, Volume 15 (Ecclesiastes, Song of Solomon, and Last Words of David).
Introduction
As we commemorate David today, we remember his work as a psalm writer. Thanks be to God for using David to proclaim these divinely inspired words, which so deeply proclaim His mercy!
Devotional Reading
David boasts of being the sweet psalmist of Israel, that is, he did not keep this certain promise of the Messiah to himself nor for himself. For faith does not rest and declare a holiday; it bursts into action, speaks and preaches of this promise and grace of God, so that other people may also come up and partake of it. Yes, his great delight impels him to compose beautiful and sweet psalms and to sing lovely and joyous songs, both to praise and to thank God in his happiness and to serve his fellowmen by stimulating and teaching them. Thus David glories in the fact here that he has indited many exquisite, sweet, and melodious psalms about the promised Messiah, which should be sung in Israel to the praise of God and, in fact, have been sung there, in which, simultaneously, both excellent prophecy and a lofty meaning has been preached and imparted to the people of Israel. And as David initiated the writing of psalms and made this a vogue, many others were inspired by his example and became prophets. These followed in David's footsteps and also contributed beautiful psalms; for example, the Sons of Korah, Heman, Asaph, etc.
When David uses the word sweet he is not thinking only of the sweetness and the charm of the Psalms from a grammatical and musical point of view, of artistic and euphonious words, of melodious songs and notes, of beautiful text and beautiful tune; but he is referring much more to the theology they contain, to the spiritual meaning. That renders the Psalms lovely and sweet, for they are a solace to all saddened and wretched consciences, ensnared in the fear of sin, in the torture and terror of death, and in all sorts of adversity and misery. To such hearts the Book of Psalms is a sweet and delightful song because it sings of and proclaims the Messiah even when a person does not sing the notes but merely recites and pronounces the words. And yet the music, or the notes, which are a wonderful creation and gift of God, help materially in this, especially when the people sing along and reverently participate. . . .
David calls his psalms the psalms of Israel. He does not want to ascribe them to himself alone and claim the sole glory for them. Israel is to confirm them and judge and acclaim them as its own. For it is essential that the congregation of God, or God's people, accept and ratify a word or a song; for the Spirit of God is to dwell in this people, and He wants to be honored and must be honored in His people. . . . David wishes to call his psalms the psalms of Israel, that is, the psalms of the church, which has the same Spirit who inspired them in David and which will continue to sing with them also after David's death. He sensed in his spirit that his psalms would endure on and on, as long as Israel or God's people would endure, that is, until the end of time.
Devotional reading is from Luther's Works, Volume 15 (Ecclesiastes, Song of Solomon, and Last Words of David), pages 273–75 © 1972 Concordia Publishing House. All rights reserved.
Prayer (Psalm 72:18–19)
Blessed be the LORD, the God of Israel,
who alone does wondrous things.
Blessed be His glorious name forever;
may the whole earth be filled with His glory!
Amen and Amen!
Scripture quotations are from the ESV® Bible (The Holy Bible, English Standard Version®), copyright © 2001 by Crossway, a publishing ministry of Good News Publishers. Used by permission. All rights reserved.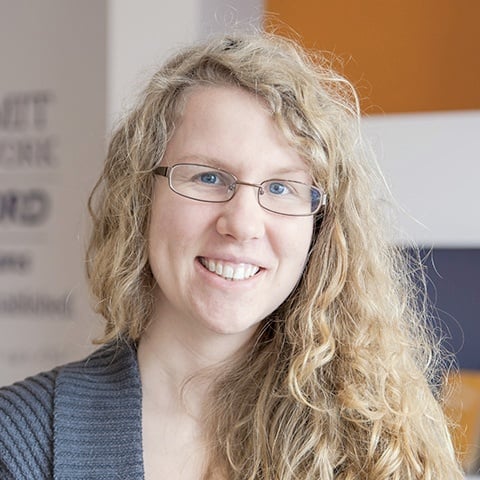 Deaconess Anna Johnson is a marketing manager at Concordia Publishing House. After graduating from the deaconess program at Concordia University Chicago, she continued her studies at the University of Colorado—Denver in education and human development. She has worked as a church youth director and served a variety of other nonprofit organizations, such as the Lutheran Mission Society of Maryland. Anna loves playing video games and drinking a hot cup of tea almost as much as she loves her cat and her husband.