Today we read about the martyrdom of the first-century pastor Ignatius as discussed in The Church Through the Ages.
Introduction
God's promise to never leave nor forsake His people is sometimes most evident during times of persecution. The martyr Ignatius of Antioch reportedly expressed a calm surety when facing his death at the hand of the emperor Trajan. May God give us all such peace and sure hope of the resurrection whenever we encounter persecution for our faith.
Devotional Reading
After Ignatius had completed his education he became the bishop of the congregation in the great city of Antioch.
There he labored faithfully for forty years. Even among the heathen he was known as a man of virtue and of honor. Upon the occasion of a visit to Antioch the emperor Trajan summoned Ignatius before him and commanded him to deny his Savior. When Ignatius refused, Trajan sentenced him to be thrown before the wild beasts in the arena. Ignatius received this pronouncement with joy, happy for the opportunity to bear witness for his God.
The congregation at Antioch tearfully said farewell to its beloved pastor. Prominent Christian leaders from other cities banded together to intercede for Ignatius with the emperor, pleading with him to spare the pastor's life. Forgetful of self, Ignatius urged them to be strong and reminded them: "Death is an entrance into life. Like Jesus, I must go to the Father in order to be received into glory."
Even upon hearing the roaring of the hunger-crazed lions, Ignatius exhibited only a calm trust and uttered the hope that the persecutions might soon cease. His confidence in the Lord is expressed in these words: "I am God's grain to be ground between the molars of wild beasts, so that I may become a holy loaf to the Lord."
Devotional reading is from The Church Through the Ages, pages 267–68 © 1949 Concordia Publishing House. All rights reserved.
Prayer
O kindest Father, God of all hope and comfort (2 Corinthians 1:3), grant to me life-giving comfort and true peace of conscience in all the difficulties of life. . . . All earthly things may be thrown into disorder, changed, and rolled back and forth, but You are the immovable rock and most solid stone of my soul. Can a beggarly and weak "thing" disturb the peace of the soul that I possess, that is sure and immovable in You (Psalm 73:25)? Can the waves of the world, even of its most turbulent seas, overthrow the rock of my heart (Psalm 18:2; 19:14), which I have firm in You, the highest and unchangeable good? Surely Your peace surpasses all understanding (Philippians 4:7). That same peace also will overcome every attack of misfortune. I beg You with humble sighs for that inner peace. Amen.
Prayer is from Meditations on Divine Mercy, pages 121–22 © 1992, 2003 M. C. Harrison. Published by Concordia Publishing House. All rights reserved.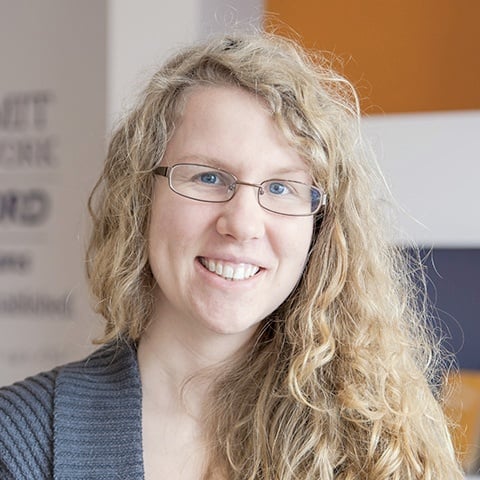 Deaconess Anna Johnson is a marketing manager at Concordia Publishing House. After graduating from the deaconess program at Concordia University Chicago, she continued her studies at the University of Colorado—Denver in education and human development. She has worked as a church youth director and served a variety of other nonprofit organizations, such as the Lutheran Mission Society of Maryland. Anna loves playing video games and drinking a hot cup of tea almost as much as she loves her cat and her husband.