Today's commemoration is for three New Testament women who faithfully served the Early Church. Our devotion is from Great Women of the Bible, Vol. 4 and focuses on Lydia.
Introduction
We meet Lydia in Acts 16:11–40, where we hear of her conversion to Christianity and how she opened her home to the disciples. We thank God for calling Lydia to faith in Him and for how He used her to help the Early Church. May God use each of us, too, to further His kingdom according to His will.
Devotional Reading
Paul had seen in a vision a man calling him to bring the Gospel to Macedonia (Acts 16:9). When he came to Europe, his first convert was a woman named Lydia. She was a businesswoman who had formerly lived in Thyatira, a city in Asia Minor, which was famous for its dyes ("purple goods," v. 14). She had moved to Philippi, where she did a flourishing business selling the costly fabric. We do not know whether she was married or had become a widow. Her "household" must have included a number of servants, and she seems to have lived in comfortable circumstances.
Lydia was among a group of Jewish women to whom Paul first, after his arrival in Europe, preached the Gospel. He met these women outside the city of Philippi at the Gangas (or Gangites) River, where they seem to have met for worship. Lydia soon became a Christian and requested Baptism for herself and her household (which may have included children—if not her own, then those of her servants). She invited Paul and his companions to stay at her house, thus giving evidence of her sincere gratitude and strong faith (v. 15). . . .
For a miracle that they had performed on an unfortunate girl, Paul and Silas were thrown into prison in Philippi (Acts 16). Here Paul was able to convert the jailer. After God had set His missionaries free again, they returned to the house of Lydia, which apparently had become the first meeting place of the congregation in Philippi (v. 40). Her home thus became one of the first of countless Christian homes in which congregations were founded and church services held until special houses of worship could be erected.
How much the Church owes to Lydia! The congregation at Philippi, of which Lydia was the first charter member, was Paul's favorite and did more than any other to support him financially in his work (Philippians 4:15).
Devotional reading is from Great Women of the Bible, Vol. 4, pages 49–50 © 2008 Concordia Publishing House. All rights reserved.
Hymn
Take my life and let it be
Consecrated, Lord, to Thee;
Take my moments and my days,
Let them flow in ceaseless praise.
Take my hands and let them move
At the impulse of Thy love;
Take my feet and let them be
Swift and beautiful for Thee.
Hymn text is from LSB 783:1–2.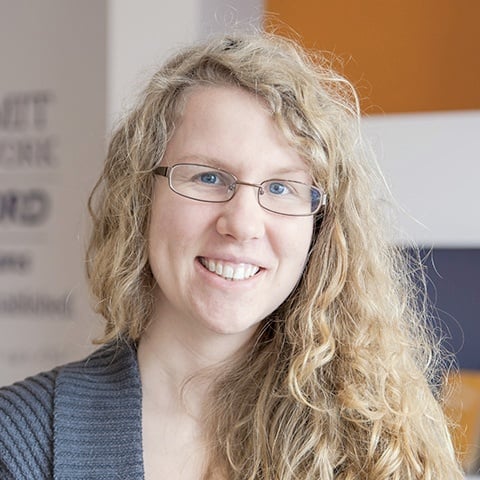 Deaconess Anna Johnson is a marketing manager at Concordia Publishing House. After graduating from the deaconess program at Concordia University Chicago, she continued her studies at the University of Colorado—Denver in education and human development. She has worked as a church youth director and served a variety of other nonprofit organizations, such as the Lutheran Mission Society of Maryland. Anna loves playing video games and drinking a hot cup of tea almost as much as she loves her cat and her husband.