Today's reading for Tuesday in Holy Week correlates with Psalm 71 and comes from A Year in the Old Testament.
Scripture Readings
Isaiah 49:1–7
Psalm 71:1–14
1 Corinthians 1:18–31
Mark 14:1–15:47 or John 12:23–50
Read the propers for today on lutherancalendar.org.
Introduction
Like the psalmist, we plead for the Lord's help and deliverance. In these times of great distress, He welcomes our petitions and answers every prayer in accordance with His good and gracious will. He is the strong refuge to which we can always go.
Devotional Reading
O LORD, our souls are full of trouble as we live in this unseeing, uncaring place. We are as those who have no strength as we consider the task of opening eyes and unstopping ears. If Pharaoh could not be moved by the plagues of God, how can we hope to accomplish anything in the midst of this dead zone that is our world? We cry out to You, O Lord our God. Day and night our prayers come before You. Incline Your ear, O Mighty One of Israel!
You have heard our cries and provided the great reversal. God becomes man; the King becomes a servant; He leaves a throne to serve. The sheep kill the Shepherd; the Shepherd is a Lamb. The High Priest is the sacrifice; He who dies provides new life. Miracle upon miracle, wonder of wonders: our attention is demanded by what challenges our very reason. How can such things be?
So has God reached out to our world. So has He delivered light into the darkness. So has He melted hearts of stone and opened blinded eyes and stopped ears. The King of glory has come, and though humanity nailed Him to a tree, He provided the blood required, the sacrifice demanded. Though we rejected and despised Him, He has redeemed and cleansed us all. Though He was stricken, smitten, and afflicted, by His stripes He has healed us. He has called out to us by His presence in our world so that all who call upon Him might be saved.
Devotional reading is from A Year in the Old Testament, page 113 © 2012 Concordia Publishing House. All rights reserved.
Selected Hymn Stanzas
Stricken, smitten, and afflicted,
See Him dying on the tree!
'Tis the Christ, by man rejected;
Yes, my soul, 'tis He, 'tis He!
'Tis the long-expected Prophet,
David's Son, yet David's Lord;
Proofs I see sufficient of it:
'Tis the true and faithful Word.
Tell me, ye who hear Him groaning,
Was there ever grief like His?
Friends through fear His cause disowning,
Foes insulting His distress;
Many hands were raised to wound Him,
None would intervene to save;
But the deepest stroke that pierced Him
Was the stroke that justice gave.
Hymn text is from LSB 451:1–2.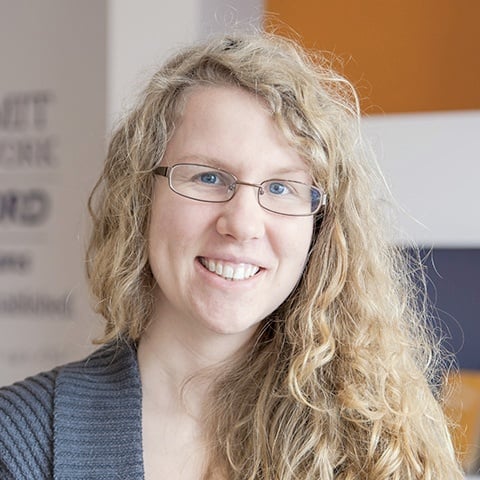 Deaconess Anna Johnson is a marketing manager at Concordia Publishing House. After graduating from the deaconess program at Concordia University Chicago, she continued her studies at the University of Colorado—Denver in education and human development. She has worked as a church youth director and served a variety of other nonprofit organizations, such as the Lutheran Mission Society of Maryland. Anna loves playing video games and drinking a hot cup of tea almost as much as she loves her cat and her husband.