Our reading for the commemoration of Philip Melanchthon's birth comes from the introduction to his work Commonplaces: Loci Communes 1521.
Introduction
As we remember Philip Melanchthon, we reflect on his early writings, which played an influential role in the Reformation. May God continue to bless His Church with servants of the Word who faithfully articulate the teachings of Scripture for all to hear and learn.
Devotional Reading
Melanchthon's theological breakthrough in these early years was his realization of the utter incapacity of fallen man to come to God by his own powers. Melanchthon's acceptance of this aspect of Luther's theological anthropology meant his rejection of humanist theology and its stress on man's natural, ethical potential. If man is utterly dead in his sins, his only hope for salvation and life must be completely out of his own hands. If all human powers are thoroughly bound in sin, he cannot do good in God's eyes. God's grace alone frees him from the shackles of his slavery. And as Luther had articulated more and more clearly in the years leading up to 1521, the ground and reason for God's grace is found in Christ alone, who became man, suffered, died, and rose again to safeguard God's mercy to the human race. God's grace is not based in our obedience to God's Law. Rather, God's Law shows the sinner how sinful he is and would lead him to despair were he not to hear the gracious promise of the forgiveness of sins for Christ's sake. So these topics—sin, grace, Law, and Gospel—are the central topics of the Christian faith, the central themes of Scripture, and the central focus and experience of the Christian life. This is the thesis of Melanchthon's Common Topics of 1521. . . .
It was [when Luther was at the Wartburg] that the Common Topics was published. The polemical tone of the work is therefore understandable, as is Melanchthon's utter devotion to Luther and the Lutheran cause. Luther had made it clear to Melanchthon in letters from Wartburg that he could die knowing that Melanchthon would articulate the Gospel better than he, that Elisha had surpassed Elijah. Not knowing the future, Luther had passed his mantle on to the twenty-four-year-old Melanchthon as his spokesman in Wittenberg. The unqualified and excessive praise that Luther heaps upon Melanchthon's Common Topics of 1521 speaks to how closely Melanchthon had followed his "dearest father." But at the same time it speaks to Luther's acknowledgement of Melanchthon's unmatched ability to articulate and defend the Gospel clearly, convincingly, and in good order.
Devotional reading is from Commonplaces: Loci Communes 1521, pages 1–2, 8–9 © 2014 Concordia Publishing House. All rights reserved.
Psalm 37:37–40
Mark the blameless and behold the upright,
for there is a future for the man of peace.
But transgressors shall be altogether destroyed;
the future of the wicked shall be cut off.
The salvation of the righteous is from the LORD;
He is their stronghold in the time of trouble.
The LORD helps them and delivers them;
He delivers them from the wicked and saves them,
because they take refuge in Him.
Scripture quotations from the ESV® Bible (The Holy Bible, English Standard Version®), copyright © 2001 by Crossway, a publishing ministry of Good News Publishers. Used by permission. All rights reserved.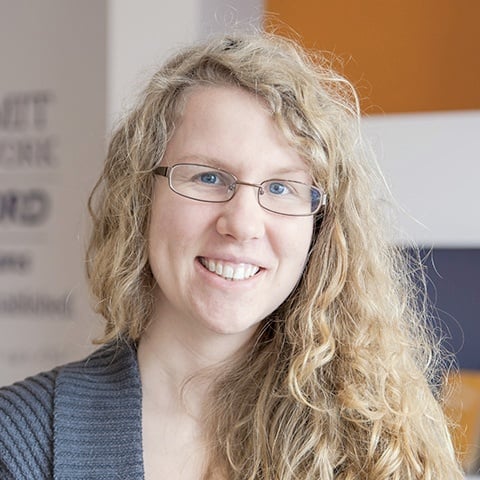 Deaconess Anna Johnson is a marketing manager at Concordia Publishing House. After graduating from the deaconess program at Concordia University Chicago, she continued her studies at the University of Colorado—Denver in education and human development. She has worked as a church youth director and served a variety of other nonprofit organizations, such as the Lutheran Mission Society of Maryland. Anna loves playing video games and drinking a hot cup of tea almost as much as she loves her cat and her husband.