When we commemorate Philemon and Onesimus today, we read a portion of Commentary on 1 Timothy, 2 Timothy, Titus, Philemon.
Introduction
We give thanks that because God forgives us, we can forgive others. We ask Him to forgive our sins and heal whatever hurts and divisions we have caused so that, by showing love to one another, we may show the love of Christ.
Devotional Reading
Onesimus' flight was a nasty affair, perhaps more so than we may surmise, and every thought of the rascal may have been a sore irritation to Philemon. . . . [Paul] first suggests [to Philemon] that the whole affair should be seen in the light of God's providence. Charitably Paul does not apply the harsh words "ran away" to Onesimus' flight but says he "was parted," an expression that is not only passive in form but also in meaning, as the following purpose clause indicates. Paul thus suggests that behind the slave's flight there was another will at work, a will turning Onesimus' perverse will and act into good for both him and his injured master Philemon. . . . In running away from the master the slave was apprehended, not by the slave catchers but by the victorious Christ. Reverently Paul suggests to Philemon that this capture by Christ indicates the divine purpose that the master should have the runaway back as a brother for ever; for this brotherhood endures forever. Will Philemon thwart what seems to be God's design in this matter?
What precisely is it that Paul asks for here? Not, as so often supposed in 19th and 20th century thinking, that Philemon should release Onesimus from slavery. The words do not bear that out. What Philemon is asked is simply that he love and forgive Onesimus—and that is a much harder thing to do than grant him freedom. One little word is often overlooked—the word "as" (hōs in Greek). Paul does not say "no longer a slave" but "no longer as a slave." . . .
The word "receive," or "welcome," in [verse 17] is the same word that Paul uses in Rom. 14:1–3, there addressing the "strong" in faith and telling them to "welcome" also the "weak" into full religious fellowship. Again, in Rom. 15:7 Paul says: "Welcome one another, therefore, as Christ has welcomed you, for the glory of God." In these passages the verb means to welcome into full religious association, into the fellowship of the forgiven and forgiving, into the company of "God's chosen ones, holy and beloved" (Col. 3:12). If Philemon heeds Paul's appeal to "welcome" Onesimus, though the outward form of slavery may remain, the essence of it has been completely transformed. Since the times were such as they were, it may well have been best for Onesimus to remain a slave outwardly. But though a slave he is to his master a "beloved brother."
Devotional reading is from Commentary on 1 Timothy, 2 Timothy, Titus, Philemon, pages 266–67, 270 © 1970 Concordia Publishing House. All rights reserved.
Prayer
O God, our heavenly Father, with whom is grace and much forgiveness, be merciful to us who were born in sin and cannot but sin and fall short every day. Forgive us our many transgressions and account them against us no more, but make us Your heirs through Jesus Christ, Your beloved Son, who was delivered into death for our offenses, and was raised again for our justification. Amen.
Prayer is from Concordia Psalter, page 77 © 2015 Concordia Publishing House. All rights reserved.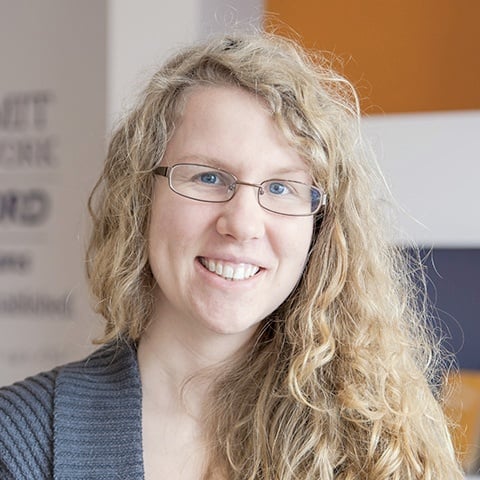 Deaconess Anna Johnson is a marketing manager at Concordia Publishing House. After graduating from the deaconess program at Concordia University Chicago, she continued her studies at the University of Colorado—Denver in education and human development. She has worked as a church youth director and served a variety of other nonprofit organizations, such as the Lutheran Mission Society of Maryland. Anna loves playing video games and drinking a hot cup of tea almost as much as she loves her cat and her husband.