The devotional reading for the feast of St. Simon and St. Jude, Apostles, comes from Meditations on the Gospels: According to His Word, where we consider the implications of today's Gospel from John 15.
Scripture Readings
Jeremiah 26:1–16
Psalm 43
1 Peter 1:3–9
John 15:(12–16) 17–21
Read the propers for today on lutherancalendar.org.
Introduction
The Gospel for today comes from words spoken to the apostles on the night when Jesus was betrayed. As Simon and Jude carried out their apostolic office and were eventually martryed for their faith, they saw the fulfillment of Christ's words to them in that upper room. Even in times of great trial and persecution, we, like Simon and Jude, rest secure in knowing that as we share in the sufferings of Christ, so also we will share in His resurrection, winning the victory over the hatred of the world.
Devotional Reading
As long as we Christians remain in this world, we are in enemy territory. And as long as we "bear on [our] body the marks of Jesus" (Galatians 6:17), we cannot look for anything else but hatred from the world of sinful men in which we live. That is the clear statement of the Savior. "If you were of the world, the world would love you as its own; but because you are not of the world, but I chose you out of the world, therefore the world hates you." And on another
occasion, He said, "You will be hated by all for My name's sake" (Matthew 10:22).

But we are in good company when we endure the world's enmity. Our blessed Lord was the first to taste its venomous fury. Almost the entire Gospel of St. John is the record of the world's hate for the sinless Son of God and of His love for that hating world. Therefore, He says, "If the world hates you, know that it has hated Me before it hated you. . . . A servant is not greater than his master."
Our intimate communion with the Savior, which He described by the relationship of the vine and the branches, demands that we are in fellowship with Him in His suffering. What a precious glory to share the hatred of a godless world with the eternal King of glory! If it is true that we can judge a man by the enemies he has, what a badge of honor it is to have the same enemies as the holy and spotless Son of God!
Or do we have no enemies? "Woe to you, when all people speak well of you," says Jesus (Luke 6:26). If we stand for the things Jesus stood for, we are bound to have enemies. The world will have nothing to do with a religion that claims that Jesus is God, that claims salvation can come only through trusting faith in His blood, that claims "there is salvation in no one else" (Acts 4:12). As long as we cling to these and other teachings of the Savior, we will incur the scorn, the ridicule, and the opposition of a world that has set itself against these very doctrines. If the sinful world is not our enemy, then it is high time that we ask ourselves if Jesus Christ is our Friend. "Remember the word that I said to you: 'A servant is not greater than his master.' If they persecuted Me, they will also persecute you." Those are the words of our Master.
From Meditations on the Gospels: According to His Word, page 813, © 2009 Concordia Publishing House. All rights reserved.

Scripture quotations are from the ESV® Bible (The Holy Bible, English Standard Version®), copyright © 2001 by Crossway, a publishing ministry of Good News Publishers. Used by permission. All rights reserved.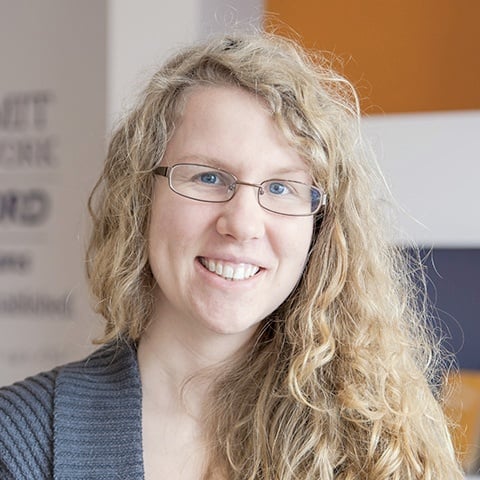 Deaconess Anna Johnson is a marketing manager at Concordia Publishing House. After graduating from the deaconess program at Concordia University Chicago, she continued her studies at the University of Colorado—Denver in education and human development. She has worked as a church youth director and served a variety of other nonprofit organizations, such as the Lutheran Mission Society of Maryland. Anna loves playing video games and drinking a hot cup of tea almost as much as she loves her cat and her husband.