Today's devotional reading focuses on the compassionate service of Phoebe, as recorded in Romans 16.

Introduction

Dorcas, Lydia, and Phoebe were faithful servants in the Early Church. This commemoration gives us occasion to consider our own called vocations in service to our neighbor. As we remember the lives of these faithful women and serve in our unique vocations, we are moved to give thanks for Christ's ultimate service to us in His sacrifice on the cross.

Devotional Reading

Many writers have linked the roots of the office of deaconess to Phoebe,
referred to by Paul in Rom. 16:1–2, because one of the words Paul uses to
describe her is διάκονον, which, in some English translations is transliterated
as "deacon." Whether or not Phoebe filled an office of deaconess or assisted
in a nonofficial capacity, her support for the apostle Paul and the church at
Cenchreae can be studied as a model for a diaconal identity and the ways in
which a deaconess today provides support for the Office of the Holy Ministry
and for Christ's Body, the Church. . . .

In the Greek society in which Phoebe lived, service was considered
to be undignified; men were born to rule, not to serve. Jesus, however,
reversed this, coming not to be served but to commit the ultimate service of
laying down His life for all (Matt. 20:28). Christ's Body, the Church, is called
to extend His loving service to others, and Phoebe epitomized this life of
service, of diakonia. "Diakonia is the church personally opening herself up to
the world. The Father's communication of His own being to the Son, and through the Son to the church, is now communicated to the world through the church's diakonia or service. . . . Leitourgia—our participation in God's own trinitarian life—calls the church to a life of sacrifice for the world."
For the deaconess, service is not something she does; it is her identity. This
is emphasized by Paul's reference to Phoebe not as someone who performs
a service, but as a διάκονον. Thus he emphasizes that it is her identity, rather
than a task or duty she performs. "Diakonia is not simply an act of will or an
external function that is performed; rather, diakonia is an identity, a relation to
the world that completes the economy of the Gospel."

Devotional reading is from Women Pastors?, Third Edition, pages 37, 40–41
© 2012 Concordia Publishing House. All rights reserved.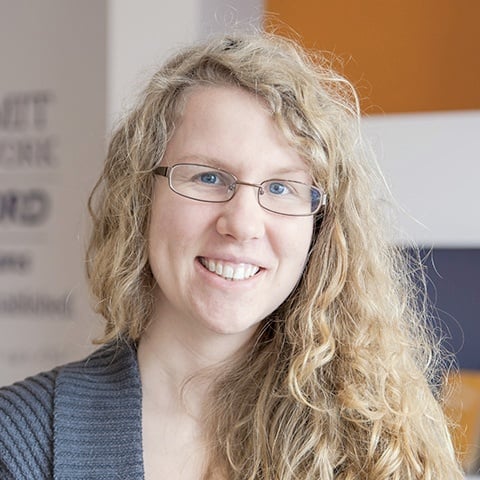 Deaconess Anna Johnson is a marketing manager at Concordia Publishing House. After graduating from the deaconess program at Concordia University Chicago, she continued her studies at the University of Colorado—Denver in education and human development. She has worked as a church youth director and served a variety of other nonprofit organizations, such as the Lutheran Mission Society of Maryland. Anna loves playing video games and drinking a hot cup of tea almost as much as she loves her cat and her husband.