Whether you are coping with a global pandemic or living within a "new normal," knowing how to make a video for your church and school is a valuable skill. Videos allow prospective families to not just read about your ministry but also see your ministry. Videos don't need to be long; in fact, it is better to keep them short with key speakers and an inspiring song. When I am working with brands for my own social media, I prefer to make a 15–30-second video to showcase the product rather than typing a page about it, because it shows how I use the product in my everyday life. Videos allow prospective families to hear testimonials from teachers, students, and parents while envisioning themselves as a part of your community. If your church is wanting to market itself, showcase its campus, or run a fundraiser, a video is a great tool to use and a great addition to flyers you might create and distribute.
How to take clear and clean videos
Whether you have a "fancy" camera or just a smartphone, you can capture moments at school that help portray a message to prospective families. If you do not have a "fancy" camera or a budget to allow a videographer to take videos for you, here is a guide to taking clear and clean videos for your church or school.
Lighting
Having natural light is important to creating clean and appealing videos, no matter what equipment you are using to record them. Outside is your best option to guarantee great lighting. If you are inside, have the subjects you are recording stand near a window, with the natural light shining on their faces.
Backdrop
Look for a spot that provides a distraction-free setting. A backdrop could include the church sanctuary, a painted mural, a banner, or a clean and bright open hallway. A clutter-free background combined with natural light will let the subject stand out and be the main focus of the video.
Sound
If your church or school does not have an external microphone, find a location with minimal distraction if you are recording a speaker. The sanctuary is a quiet place that provides great acoustics. If you are recording clips to create a montage, then sound will not be a priority, since you will silence the sound to put a song over it.
Videoshop
There are so many video editing apps out there, but Videoshop is one I have found to be especially user friendly and quick. You have the option to download the app from the app store and use it for free, but the Videoshop logo will appear on your video for about 10 seconds. You can pay $2.99 a month for the Videoshop logo to not appear and for extra features, which I highly recommend. Think of it as an investment. Hiring a videographer would cost much more.
Choosing music for your Instagram and Facebook Videos
iTunes is essentially a music store where you can buy and download songs, but Apple Music is a subscription service where you pay to have access to many songs, just like Pandora or Spotify.
I personally have a Spotify playlist that is designated to songs that I use for videos. You can find songs by going to YouTube and typing in the search bar "music for a promotional video." Listen to songs you like and then search for songs or artists on iTunes. Once you purchase the song, you can use it for an inspiring video!


---
For more tips on utilizing video and other internet tools in your ministry,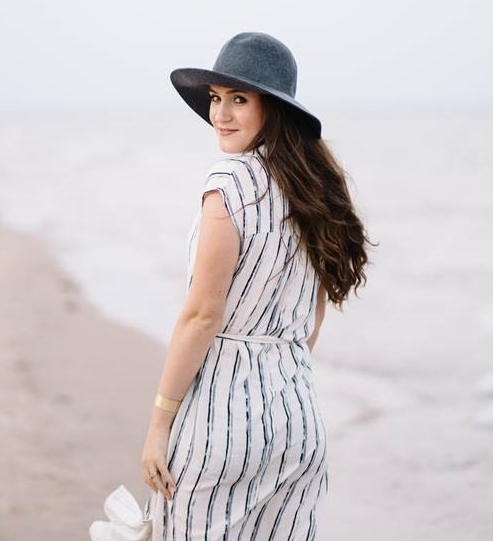 Monica Kegley is a wife, teacher, and photographer. Although she grew up in San Francisco, California, she is part of Concordia University Wisconsin's alumni and now lives in Milwaukee, Wisconsin, with her husband, Noah, who is a pastor. She enjoys photography, calligraphy, trying new coffee places around Milwaukee, and walking their dog, Cali.