Let's agree: this year has proven to be one heck of a topsy-turvy roller coaster of surprise, upheaval, astonishing sinfulness, and incredible disaster. We rallied resources for one disaster only to discover that there was much more needed for a different part of the country. Just when fires and hurricanes seemed to be under some control and people were setting up relief efforts, Las Vegas happened, and we were sent into a new and different tailspin. But along with the roller coaster, we have all witnessed many examples of grace, mercy, and help in the face of dire need or unimaginable danger. We have watched footage of people helping one another, saving their neighbor's animals and livestock, searching through rubble for treasured heirlooms, and helping to get food and supplies to demolished communities. We have such a need for rest and community. As we approach Thanksgiving, why not take some time with your children or youth, their families, and small-group leaders?
Host an Event
Each Thanksgiving, I love to have a little feast with my groups! I've done these two ways: In one event, I make the turkey and the kids and their families bring their favorite thing to eat on Thanksgiving (serving 6 people). This can be the kids' favorite dish---which is nearly always pie! Sometimes, however, we have feasted on some delicious side dishes special to that specific family, and wow, it is amazing!
In the other event, we simply ask the kids and their families to bring a special gift for their child's small-group leader or teacher! This can be a gift card or a handmade card, a small candle, or a little dessert. Then I provide the pies or hot cocoa, and we eat!
Give Thanks
No matter which event I host, we always follow the same format. Kids and their families and small-group leaders sit around a table that I have decorated with a tablecloth, candles, and a centerpiece. I have a beautiful apple in the center, and the food, of course! Before we eat, I ask the people assembled to share something or someone they are thankful for from the past year and why.
I have found that kids of every age---and adults too---LOVE to take a few moments and remember to give thanks. It is uplifting and wonderful to hear how God is working mightily in the lives of others, and it creates a curiosity, I think, to see and then recognize God working in my own life.
After we go around the table, I pray and thank God for those assembled, our volunteers, our community, and, of course, the food before us, and then . . . WE FEAST!
This has become an impactful event in every ministry context in which I have served. I have also done this with neighborhood friends, with my family, and with our Supper Club. I cannot tell you the change in demeanor in those people sitting around the table as they listen to and experience shared times when God has lavished love or done the impossible or gently guided someone we love. It is amazing and encouraging.
Our world moves at breakneck speed. Often, we forget that God has installed a Sabbath for His people. His gift of rest to us allows for perspective, community, and sharing in ministry and celebration with our kiddos, their families, and our volunteer staff. What a gift it would be to take some time this fall and rest together! Slow down and take in all that God has blessed you with! IT will be a gift that will encourage you for days and months to come!
Looking for more ideas? Check out Simple Ways to Help Kids Give Thanks.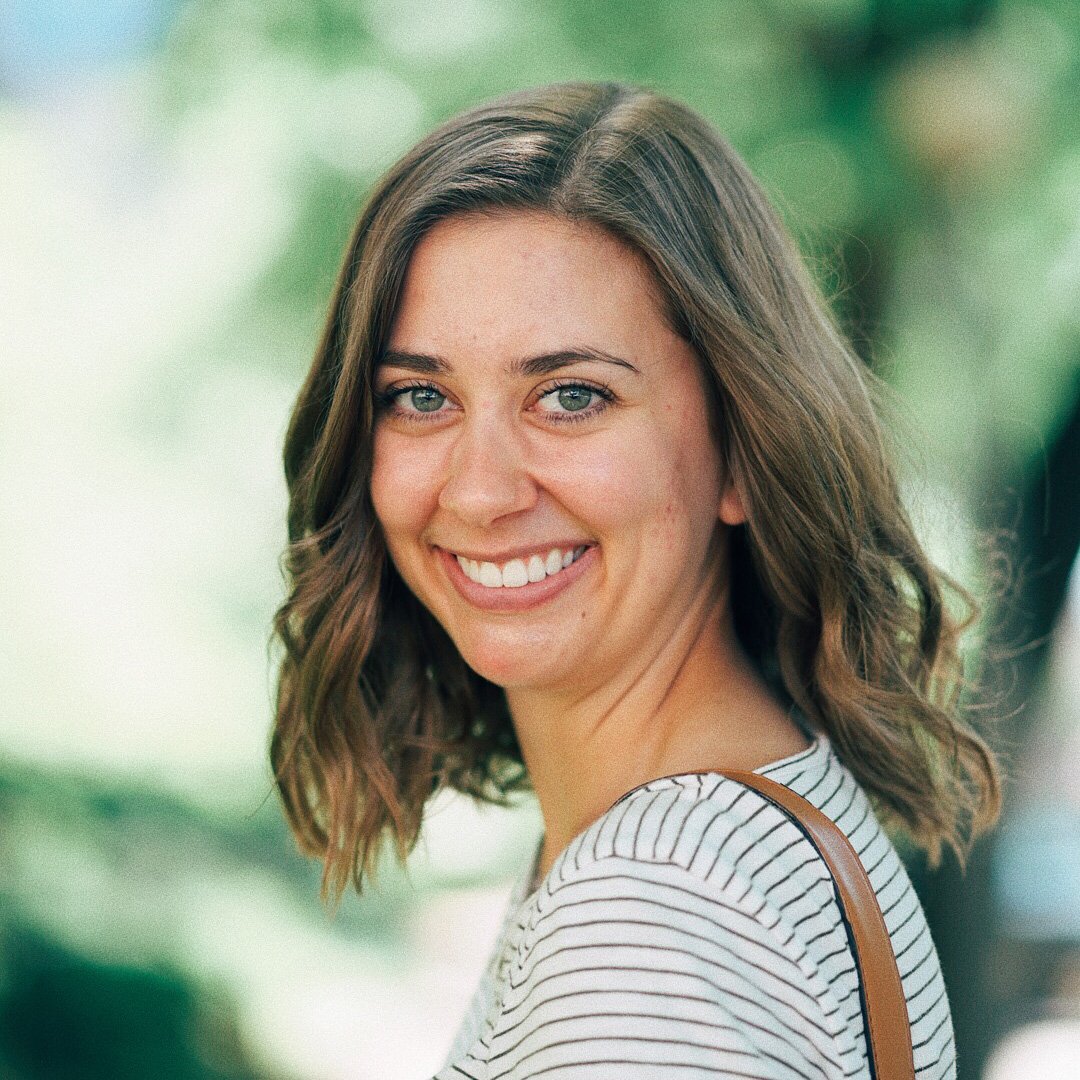 Hannah is a content marketing specialist at Blue Wheel Media. She currently lives in Michigan, but previously called St. Louis home when she was a copywriter at Concordia Publishing House. On most days, you'll find her cooking new vegan recipes, running really slowly, and laughing far too loudly.