By Rev. Dr. Benjamin Mayes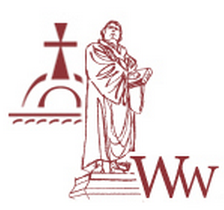 You love books: good books about the true God and the riches of His wisdom, truth, and mercy incarnate. But you're on a limited budget, and at the end of the month there is not much cash left over to add books to your library. The local library just does not have confessional Lutheran literature or even decent Christian books. The nearest theological library is distant, and even it does not have many orthodox books. But if you have like-minded friends you can solve all of these problems in one stroke. You can start a local theological book club, read more, and add to your library for less. Click on through to find out how.
In 1921 this problem was solved by Theodore Conrad Graebner (1876–1950). Graebner was a professor at Concordia Seminary in St. Louis (1913–1950), the author of many books, and the editor of many LCMS periodicals. His works focused mostly on practical theology, especially preaching, and issues of church fellowship that arose in the lives of Lutherans in America. As a college professor in Red Wing, MN, or as a pastor in Chicago he joined a book club with other Lutheran pastors, and then wrote about it in The Pastor as Student and Literary Worker (St. Louis: Concordia, 1921; reprint, 1925), 64–65. The idea of a local book club is so simple and so effective that it deserves to be revived. To that end, here are Graebner's words, interspersed with a few comments:
Years ago, in the Norwegian Synod, we had what we called a Conference Library. In January the conference would choose a book agent and a librarian. Each member had the right to propose the purchase of three titles. When the list was made up, the books to be purchased that year were determined by majority vote, and the book agent was directed to order them as funds at hand permitted. A number of religious journals were selected in the same way. The book agent received the monthly dues—they were 50 cents a member.
In 2015, more money would be required. The club members will determine the fees, but as a suggestion, each member should contribute $5 per month.
The librarian received the books and kept account of their circulation among the conference members. Each book might be held for one month. In December all books and periodicals had to be on hand at that month's meeting. They were then disposed of by auctioning them off, the book agent acting as auctioneer. They were thus sold to the highest bidder, and the amount realized went as a working capital into the library fund, to be reinvested, together with the monthly dues, in the course of next year's conference reading.

The advantages of this plan are numerous. Members would become acquainted with many books which their limited funds would not have permitted them to buy and which, even in large cities, would not be found in the public libraries. They were enabled to copy out salient portions of the books, hence were under no necessity of permanently investing in works which would be found to contain only a small amount of valuable material.
In the era before photocopiers, this "copying out" was done by hand. Taking notes and writing (or typing) out excerpts and then cataloguing, filing, or indexing them is still an excellent way to find later what you once read long ago.
They would, at the annual auction, acquire for little money books which they regarded as worthy of a permanent place on their shelves. The library fund would grow from year to year, and through reinvestment in purchases the number of books available for reading, in the instance which I recollect, rose to three and four per member a month. When the members are financially so situated that they can, by an initial contribution per member of a few dollars, begin with a working capital the first year, the advantages of the plan will, of course, be to that degree enhanced.
In 2015, a suitable initial contribution would be more like $50.
In this way a conference can become acquainted with most books issued by our House [i.e., Concordia Publishing House] and with worthy publications reviewed in the columns of the church-papers. Its members will not order books for their private libraries at haphazard, but, becoming acquainted with the new works as they appear on the market, will purchase books of which they have learned the value, either by bidding them in at the annual auction or, failing there, by ordering a copy from the publisher as a permanent addition to their shelves. The discussion of the various books and periodicals, which naturally results when the monthly exchange takes place, is in itself a very fruitful and interesting new element in conference activities.
This idea can have great benefits for people who want to read good theological books. No longer will you be deprived of good books because you do not have enough money. No longer will distance from a good library stop you from reading the latest and best books of Christian wisdom and divine truth. In addition, the book club itself will motivate you to do more reading (which you wanted to do anyway) instead of surfing Facebook or reading only headlines and shallow internet articles. Then you'll be able to cancel your TV subscription and save even more. Finally, by discussing the books and ideas, even briefly, with other club members, your comprehension of the books and their ideas will be enhanced. The benefits are tremendous.
Now it's time to do it. Start a local theological book club. And let us know how it goes!
Share your tips and experiences from a local theological book club by sending an e-mail to benjamin.mayes@cph.org.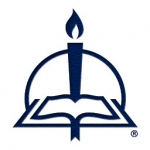 At CPH since 2003, Laura Lane is an editor for the professional book team. She has worked on numerous titles for the adult consumer and church professional markets, including The Lutheran Study Bible (CPH 2009) and The Apocrypha: The Lutheran Edition with Notes (CPH 2012).