The saints of the Church, our fellow heirs of eternal life, serve but a humble purpose—to point us to the Saint, the Holy One, our Lord Jesus Christ. In Celebrating the Saints, a new book coming soon from Concordia Publishing House, Rev. William Weedon provides historical sketches and devotional writings in step with the liturgical calendar, revealing the Church's saints not as great exceptions, but as great examples of our heavenly Father's faithfulness. Read below an excerpt from Celebrating the Saints, in commemoration of St. Patrick, missionary to Ireland.
---
Today, we remember and thank the blessed Trinity for St. Patrick, Missionary to Ireland.
I bind unto myself today
The power of God to hold and lead,
His eye to watch, His might to stay,
His ear to hearken to my need,
The wisdom of my God to teach,
His hand to guide, His shield to ward,
The Word of God to give me speech,
His heavenly host to be my guard.
Against the demon snares of sin,
The vice that gives temptation force,
The natural lusts that war within,
The hostile foes that mar my course;
Or few or many, far or nigh,
In every place and in all hours,
Against their fierce hostility
I bind to me those holy powers. (LSB 604:3, 4)
Patrick was born into a Christian family in Roman Britain about AD 389. The borders of the empire were fraying fast. Raiders from Ireland pillaged the coast and carried Patrick back with them as a slave. Sent to herd pigs, Patrick served six years and pondered his fate and his faith. Led by a dream, he escaped his captivity and headed toward the sea. Since he had no money to pay for a voyage, and would not submit to the sailor's lewd suggestions, he almost despaired. The sailors relented and let the young man cross back with them.
He finally made his way to France, where he became a monk and a priest. Elevated to be bishop, he returned to the land of his captivity about 433 to set his captors free from their slavery to idolatry. In this labor he spent the rest of his days. He preached throughout the land, founded communities, and imparted to the Irish Church of his day a true zeal for missions. In his great Confession, he wrote, "This is how we can repay such blessings, when our lives change and we come to know God, to praise and bear witness to his great wonders before every nation under heaven."
An ardent and orthodox confessor of the doctrine of the Holy Trinity, Patrick brought the joy of confessing the "Three in One and One in Three" through the length and breadth of the Island. His episcopal seat was said to be at Armagh. March 17 is generally regarded as the day of his death. Did he die singing his hymn? "I bind unto myself the name, The strong name of the Trinity By invocation of the same, the Three in One and One in Three. Of whom all nature hath creation, Eternal Father, Spirit, Word. Praise to the Lord of my salvation; Salvation is of Christ, the Lord!" (LSB 604:5).
Faithful God, You never cease to give to Your Church those who delight to carry the Gospel to foreign lands. Receive our thanks this day for Your servant, Patrick, who carried the saving name of Jesus to Ireland and summoned its people to abandon idolatry and worship You, the only true God, the blessed Trinity. Strengthen today all missionaries, that they may fearlessly bear Your name and summon all sinners into the joy of forgiveness and the promise of resurrection through Jesus Christ, our Lord, who lives and reigns with You and the Holy Spirit, one God, now and forever. Amen.
---
From Celebrating the Saints © 2016 William C. Weedon. Published by Concordia Publishing House. All rights reserved.

To order Celebrating the Saints, please contact CPH at 800-325-3040 or visit www.cph.org.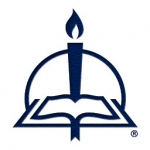 At CPH since 2009, Sarah Steiner was a production editor for the professional and academic book team. She worked on many academic titles, including coordinating the peer review books, and also helped out with Bible resource projects.