Concordia Publishing House was honored to be invited to display our books at the recent meeting of the Studiorum Novi Testamenti Societas. Commonly called the Society for New Testament Studies, this is the premier meeting "by invitation only" for the most accomplished New Testament scholars in the world.
This year, 274 scholars attended the meeting in Montreal, Canada, August 2–5. Baylor, Baker, and Fortress also displayed books. Cambridge U. Press and Bloomsbury/T&T Clark came from England; Mohr Siebeck and Walter de Gruyter came from Germany; Peeters came from Belgium as did Brill from the Netherlands. Professors who purchased our books included faculty from Yale and Columbia University in the United States; Durham in England and St. Andrews in Scotland; Bonn, Karlsruhe, and Erlangen in Germany; and Otago in New Zealand.
This was a wonderful opportunity to interact with scholars from around the world and share our excellent resources.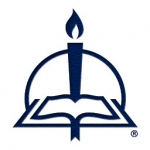 At CPH since 2003, Laura Lane is an editor for the professional book team. She has worked on numerous titles for the adult consumer and church professional markets, including The Lutheran Study Bible (CPH 2009) and The Apocrypha: The Lutheran Edition with Notes (CPH 2012).