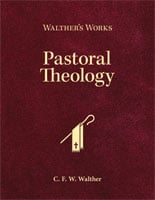 In his monumental work American-Lutheran Pastoral Theology, C. F. W. Walther addresses everything necessary for the pastor faithfully to carry out his call to minister to God's people. In addition to guidance for sermon preparation and delivery, proper use of the Sacraments, proper exercise of church discipline, education of the youth, and other topics, Walther explores the necessity of pastoral care for the sick and dying. The following is Walther's introduction to this topic.
Thesis: An extremely important part of the obligations of a Christian preacher is care for the sick and dying, and specifically for their spiritual needs. While the preacher should urge his congregation that, whenever a member of the family falls ill, the relatives, or whoever becomes aware of it, should always inform him of this in a timely manner (James 5:14–15), the preacher should nevertheless also diligently inquire whether a member of the congregation has become sick, and, as soon as he finds out in some way that this is the case, [he] should not wait until he is informed and invited but should visit the sick person quickly and continue his visits as often as possible, according to the circumstances, until the patient recovers or dies (Ezek. 34:1–16; Isa. 38:1; Sirach 7:35; Matt. 25:36).

Comment 1: The following excerpts can document how highly the duty of a preacher to visit the sick and dying within his congregation has always been held in our church.

In the Saxon General Articles—which were first drawn up in 1555 on the basis of the experiences of the church visitations that had been undertaken, were later enlarged and improved, and were published in their present form in the year 1580—number 14 says (among other things): "Pastors and ministers of the Church should frequently visit and comfort sick, grieving, [and] anxious Christians, but especially at the time of death, and should administer the venerable Sacrament of the body and blood of Christ when it is desired. [They] should be eager and untiring in this, and should not neglect this service for anyone out of carelessness or spite or dislike toward some person, [and] should also be as equally ready to serve the poor in such cases as the rich. [. . .] For this reason, if a parishioner among his hearers becomes seriously ill, and the pastor has something to say for the benefit of the salvation of the soul of the sick person, the pastor should not save it until the end, but go most quickly to the sick person, even unsummoned, with all Christian gentleness and modesty, to give a fitting admonition with comfort and encouragement, because the sick person can still understand this and still prepare for his death in a Christian way. The pastors and deacons should also frequently visit the sick in the hospitals, where present, give them the Holy Sacrament, comfort them with God's Word . . . ." (Des Durchlauchtigsten Herzog Augusten . . . Ordnung, wie es in seiner Churf. G. Landen bei den Kirchen . . . gehalten werden soll, Leipzig, 1580, fol. 318f.) . . .

Ludwig Hartman testifies: "There is no doubt that visiting the sick and those confined to bed to comfort them in their homes is a most necessary work and should not be neglected even on account of difficulty or the risk of infection. Since it is not granted them to be present at public worship services on account of their illness, it is necessary for the souls to be revived individually, so that they do not succumb in perplexity in such tribulations, when Satan so cunningly shoots his flaming darts at them [cf. Eph. 6:16]." (Pastoral. ev., p. 1287)

Gottfried Olearius begins his instruction about visiting the sick with the words: "An evangelical shepherd, when God visits the sheep entrusted to him with illness, should not wait until he is called to them, but he must rather seize this opportunity to do good for them on his own." (Collegium Pastorale oder Anleitung zur Geistlichen Seelen-Cur, Leipzig, 1718, p. 838)

Johann Fecht writes: "If every Christian has the duty toward another to visit him when ill, how much more the minister of the Church toward his sheep! Therefore, it is also explicitly commanded in some church orders that the pastor visit the sick without waiting for an invitation." (Instruct. pastor., ch. 10, § 2, p. 10)
---
Amended from C. F. W. Walther, American-Lutheran Pastoral Theology, pages 324–27. © 2017 Concordia Publishing House. All rights reserved.
To order, please contact CPH at 800-325-3040 or visit www.cph.org.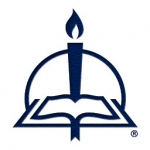 Dawn Mirly Weinstock has been with Concordia Publishing House for 25 years and has served as a production editor for professional and academic books for more than 10 years. Her projects have included Luther's Works, Johann Gerhard's Theological Commonplaces, and the writings of Hermann Sasse, C. F. W. Walther, and many others.