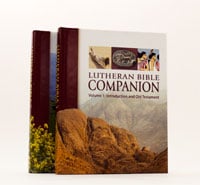 Should we share our good works or do them in secret? Does Jesus contradict Himself? The following excerpt from the Lutheran Bible Companion sheds light on this seeming contradiction.
Matthew 5:16 reads: "Let your light shine before others, so that they may see your good works and give glory to your Father who is in heaven."
Matthew 6:1 asserts: "Beware of practicing your righteousness before other people in order to be seen by them, for then you will have no reward from your Father who is in heaven."
In one and the same sermon Jesus says that we must let our light shine so that people can see our good works; and again, that we must do our good works in secret, so that people cannot see them. How are we to harmonize these two statements? In Mt 5:16 and the preceding verses Jesus urges His disciples to engage in good works. He tells them that they are equipped for serving their God and other people; they are the salt of the earth and the light of the world; and the good qualities with which they are endowed are not to lie dormant, but they are to be put to use. As salt they can heal and purify, and as a light they can lead. And being thus equipped, they must not be idle. In Mt 6:1, however, Jesus is discussing the motives from which our good works are to flow, and in very forcible language He tells us that if our good works are to be pleasing to God, they must not be done in the spirit of vanity or of glorification of self, but in humility, our aim being to advance the glory of God and the best interests of our neighbors. In Mt 5:16 Jesus tells us to do good works; they will be seen and will help to exalt the name of your great God. In Mt 6:1 He tells us not to do good works in order to be seen doing them. In that case they lose all ethical value. Putting it briefly, we might say that in the one passage Jesus prescribes good works, in the other He warns against the wrong motive for doing good works.
---
From The Lutheran Bible Companion, volume 2, pages 220–21 © 2014 Concordia Publishing House. All rights reserved.
To order The Lutheran Bible Companion, please contact CPH at 800-325-3040 or visit www.cph.org.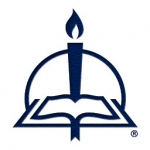 At CPH since 2003, Laura Lane is an editor for the professional book team. She has worked on numerous titles for the adult consumer and church professional markets, including The Lutheran Study Bible (CPH 2009) and The Apocrypha: The Lutheran Edition with Notes (CPH 2012).