Anselm of Canterbury
Today, April 21, the church commemorates this brilliant scholar and writer, who used his political skills with the British kings on behalf of the established Christian Church, affirming that it is the leadership of the Church, not the state, that is responsible for establishing structure and maintaining order among the clergy. Anselm is especially remembered for his classic book, Why God Became Man, which taught that the reason for the incarnation was that Jesus, the Son of God, would suffer and die in the place of sinners.
The restoration of human nature by God is more wonderful than its creation. Both were equally easy for God; but before man was made he had not sinned so that he ought not to be denied existence. But after man was made, he deserved, by his sin, to lose his existence together with its designs, though he never has wholly lost this, viz., that he should be one capable of being punished or of receiving God's compassion. For neither of these things could take effect if he were annihilated. Therefore God's restoring man is much more wonderful than his creating man.

—Anselm of Canterbury
---
From Treasury of Daily Prayer, page 1290. Copyright © 2008 Concordia Publishing House. All rights reserved.
To order Treasury of Daily Prayer, please contact CPH at 800-325-3040 or visit cph.org.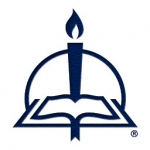 At CPH since 2003, Laura Lane is an editor for the professional book team. She has worked on numerous titles for the adult consumer and church professional markets, including The Lutheran Study Bible (CPH 2009) and The Apocrypha: The Lutheran Edition with Notes (CPH 2012).