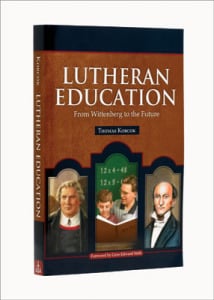 In honor of National Lutheran Schools' week, we've posted below an excerpt from Thomas Korcok's Lutheran Education: From Wittenberg to the Future. In his endorsement of this book, Gene Edward Veith, Provost and Professor of Literature at Patrick Henry College, said: "In this eye-opening history of Lutheran education from its beginnings through the 19th century, Thomas Korcok shows how educational issues have always been at the heart of Lutheranism. In doing so, he also identifies a distinctly Lutheran approach to education. . . . Dr. Korcok's book comes at the perfect time. Today the whole country is embroiled in educational controversies. Many Lutheran churches are struggling to understand the ministry of their schools. This book shows that Lutherans have a rich educational heritage, one that lives today and that holds great promise for the future."
The Evangelicals' Adaptation of Classical Education
The onset of the Reformation paralleled a decline in enrollment in educational institutions across Germany. By the early 1520s, university enrollments were shrinking and many elementary schools were closing. There were numerous reasons for this, including repeated attacks on education from humanists and reformers alike, the dissolution of monastic institutions, reluctance of the authorities to convert former ecclesiastical property into public schools, the Peasant Revolt, and a series of plagues and poor crops. As schools across Germany closed and enrollment declined, the Evangelicals recognized the need for a systematic educational program. Beginning in 1523 when Melanchthon presented his In Praise of Eloquence, there was a steady stream of writings that called for educational reform. In 1524, Luther wrote his tract, To the Councilmen in All Cities in Germany. In 1526, Melanchthon began working on the Saxon Visitation Articles which were released under Luther's name in 1528. That same year, Bugenhagen produced the Braunschweig Orders. In 1529, Luther produced the Large Catechism and Small Catechism; and in 1530, he wrote A Sermon on Keeping Children in School.
In these writings, it is apparent that the Evangelicals understood that they were living in a unique period of time which provided the opportunity to establish a new educational program. For example, in To the Councilmen in All Cities in Germany, Luther felt that, through the Reformation, God had "proclaimed a true year of jubilee."[1] The Evangelicals sensed an urgency to seize the moment and use education in order to advance the theological gains that had been achieved. Luther said, "We have today the finest and most learned group of men, adorned with languages and all the arts, who could also render real service if only we would make use of them as instructors of the young people."[2]
For the Evangelicals, the ideal context for instruction were Latin schools or Lateinschulen that were based on Evangelical pedagogical principles, and they invested a great deal of energy in establishing these schools. In 1524, Melanchthon assisted in organizing the first such school, a gymnasium in Nürnberg. In 1525, Casper Cruciger was appointed as head of the newly organized Latin School in Magdeburg. In that same year, Luther, Melanchthon, and Agricola organized a Latin school in Eisleben. Bugenhagen suggested that it was essential for every region to establish Latin schools, and that advice appears to have been followed. The results were impressive. By the end of the sixteenth century, almost three hundred cities and towns in Evangelical territories either re-organized existing schools or established new ones, almost all of which were based on the Evangelicals' understanding of the liberal arts. Unlike earlier schools, the Evangelicals' were organized according to uniform standards and common curricular ideals. Writing Margrave George of Brandenburg, Luther encouraged him not just to set up one school, but to institute an entire school system that included one or two universities with "four or five men for grammar, logic, rhetoric" in each one and that "in all towns and villages good primary schools be established."[3]
The driving force behind this was the conviction that the Evangelical adaptation of a classical education should be available to every child. Luther said that while boys, "especially sons of the poor," should receive a Latin education, it should not be limited just to those of exceptional ability: "other boys as well ought to study, even those of lesser ability. They ought at least to read, write and understand Latin."[4] Thus Latin was the preferred language of education for most of the Evangelicals. In sixteenth-century Germany, this made very good sense. Without the ability to read Latin, one was effectively cut off from participating in most of the institutions in society. But there was a more pressing reason behind their insistence for instruction in Latin. The Lutheran liturgy in many places, especially in the cities and larger towns, remained in Latin and would do so until well into the seventeenth and eighteenth centuries. It was the living language of the faith. Furthermore, virtually all of the important theological documents were in Latin, and so without a basic knowledge of Latin one could not fully participate in theological dialogue or in the worship life of the Church.
The Evangelicals were not deliberately creating an elitist system of education nor were they attempting to preserve a "dead" language. They recognized that, by learning Latin, students, regardless of their socio-economic background, would be enabled to participate in the institutions of society and thus contribute to the unfolding events of the Reformation.
At the same time, the Evangelicals recognized the need for a vernacular education as Bugenhagen so acknowledged in the Braunschweig Orders. In Bugenhagen's opinion, vernacular schools should be supported so that they could teach the boys "something good out of the Word of God, the Ten Commandments, the Lord's Prayer, of both Christ-given Sacraments with a brief explanation, and Christian songs."[5] What is more, Luther's own translation efforts opened the way for making a vernacular education more feasible and respectable. By translating the Bible it was no longer essential to have knowledge of the ancient languages in order to read such the sacred texts. Many books that were to be used in teaching were in the vernacular. For example, the first musical instruction books written by Martin Agricola between 1528 and 1532 were written not in Latin, but in German. Clearly, the reformers believed that the principles that applied to a Latin classical education could, to some degree, also be applied to a vernacular education.
The Evangelicals considered the need to provide an education according to the principles of the liberal arts for girls also, though this was to be conducted separately from the boys. One school order warned, "No school should have both boys and girls together," for "flesh by nature is sinful and bad and if not watched when young, can become bad when older."[6] While the advancement of girls' education may not be as spectacular as some scholars believe, there are good reasons to question whether it was as regressive as others have made it appear. Indeed the inclusion of females in a liberal education was, by sixteenth-century standards, progressive. Their willingness to consider this can, in part, be traced to the centrality of Baptism in Lutheran theology. In Baptism, there is no difference, theologically, between men and women. Logically applied, this meant that the same type of education should be equally available to boys and girls. Ambrosius Moibanus, an early sixteenth-century pastor from Breslau, commented, "I do not think that the Christian religion is opposed to the studies and scholarship of girls, as some have misrepresented it. We ought to be thankful to God for the gifts he has given to either sex; it pleased him that the first proclamations of the most glorious resurrection of his son, Jesus Christ, were held by female preachers in the house of the apostles."[7]
Accordingly, most school orders made provisions for the establishment of girls' schools. Following Luther's advice that a girl's schooling be limited to only a few hours each day so as not to take her away too much from her domestic duties, the orders concentrated on providing a predominantly catechetical training. Bugenhagen recommended that young girls should attend at least "one hour or at the most two hours a day" for such catechetical training and the rest of the time they should "read, serve their elders and learn how to do housekeeping."[8] These schools were not liberal arts schools and it is questionable how much could be accomplished in an hour or two a day; but, as with the vernacular schools, the Evangelicals recognized that some of the principles of classical education could be applied to this setting as well. In Luther's letter, To the Councilmen in All Cities in Germany, he spoke of providing schools for both boys and girls, and indicated that all children should be educated in a classical liberal arts program. He said, "I would have them study not only languages and history, but also singing and music together with the whole of mathematics."[9] He recognized that especially gifted females should be trained to become teachers like "the holy martyrs SS. Agnes, Agatha, Lucy, and others."[10]
[1] "Jubilee years" had been established in 1300 by Boniface VIII. Once every hundred years pilgrims to the chapel of Peter and Paul in Rome were offered a plenary indulgence. By Luther's time jubilee years were being celebrated every 25 years and were identified with efforts to raise funds to build St. Peter's Basilica in Rome. [Erwin L. Lueker, ed. Lutheran Cyclopedia (St. Louis: Concordia, 1975), 432.] Through his use of the term Luther was suggesting to the councilmen that, instead of sending their money to Rome with the hope of earning forgiveness according to papal decree, they should, in response to the Gospel, generously support national educational endeavors, according to divine decree.
[2] Luther, To the Councilmen in All Cities in Germany (1524), AE 45, 351.
[3] "Letter to Margrave George of Brandenburg" (1529), in Martin Luther, Letters of Spiritual Counsel, trans. Theodore G. Tappert (Philadelphia: Westminster Press, 1955), 326.
[4] Luther, Sermon on Keeping Children in School (1530), AE 46, 231.
[5] Sehling, ed. Braunschweig Kirchenordnungen, 370.
[6] Sehling, ed. Braunschweig Kirchenordnungen, 62.
[7] Green, "The Education of Women in the Reformation," 108.
[8] Sehling, ed. Braunschweig Kirchenordnungen, 371.
[9] Luther, To the Councilmen in All Cities in Germany (1524), AE 45, 369.
[10] Luther, To the Councilmen in All Cities in Germany (1524), AE 45, 371.
---
Some footnotes omitted
From Lutheran Education: From Wittenberg to the Future, pages 68–72 © 2011 Thomas Korcok, published by Concordia Publishing House. All rights reserved.
To order Lutheran Education, please contact CPH at 800-325-3040 or visit www.cph.org.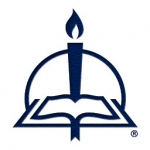 At CPH since 2009, Sarah Steiner was a production editor for the professional and academic book team. She worked on many academic titles, including coordinating the peer review books, and also helped out with Bible resource projects.