On January 2, the Church commemorates the life and work of Wilhelm Loehe. Although Loehe lived his entire life in Germany, his teaching and mission efforts affected the world. His work was formative in the establishment of many American congregations as well as Concordia Theological Seminary in Fort Wayne.
Erika Geiger's The Life, Work, and Influence of Wilhelm Loehe, 1808–1872, translated from the German by Rev. Wolf Knappe, outlines the impact Loehe had throughout his life. The following excerpt describes Loehe's meeting with C. F. W. Walther and Friedrich Wyneken (the first and second presidents, respectively, of The Lutheran Church—Missouri Synod) during their trip to Germany.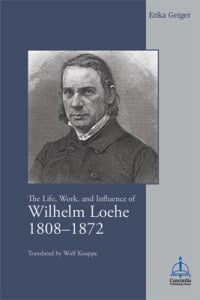 Visit of the Americans
Thereupon the Missourians went the opposite way. They sent their two distinguished pastors, Walther and Wyneken, to Germany in the fall of 1852 in order to clarify matters with Loehe. The "Americans" visited Loehe in Neuendettelsau and also met with Wucherer. The relations were so congenial that Loehe afterwards could say hopefully: "Dear brothers: We gladly will go for you and with you! May Jesus and His Spirit unite us and you forever."[1]
Walther also admitted that "unfortunate prejudices" with which he came to Loehe's house, "have completely disappeared."[2] However, they could not agree on the disputed questions concerning office and ordination. Loehe admitted that, based on Luther's thesis about the priesthood of all believers, one "could easily arrive at the Missouri teaching concerning the office."[3] But he remained of the opinion that the New Testament witnesses were a foundation for a greater importance of the office. He was willing to leave the solution of these questions for the future: "I do not want to be more ready than is possible. I believe in a development in the Lutheran Church."[4]
Unfortunately the "American brothers" were of a different opinion. They considered their teaching concerning the office "complete," because they could appeal to Luther and a few sentences in the confessional writings. In spite of this, the talks continued in a friendly atmosphere. Both sides were hoping that in spite of differences "we can shake hands as brothers and continue to do the work of the Lord together."[5]
It was agreed that in addition to the seminary for preachers in Fort Wayne a seminary for teachers for the Missouri Synod should be established. Loehe promised to raise the necessary money. However, for the time being he wanted to remain in charge of the Fort Wayne seminary. His experience had been that once he turned over to the Missouri Synod the seminary for preachers and the Franconian colonies, he lost all rights and any possibility of being an influence in his institutions. He would be permitted only to continue to support the Fort Wayne seminary financially and to send seminarians from Germany.
Loehe wanted to have things handled in a different way with the seminary for teachers. It opened in the fall of 1852 in Saginaw under the leadership of Georg Grossmann, one of Loehe's most faithful students. It was not turned over to the Missouri Synod, but for the time being remained directly under Loehe's supervision. This was an untenable situation for the Missourians, and it caused the final breakup between Loehe and their Synod. Pastor Wyneken wrote to Loehe that the seminary was a sign of mistrust and disunity. Without using many words he asked him to "take the seminary away from Saginaw."[6] With that, the separation of Loehe and his faithful few from the Missouri Synod became unavoidable. Loehe was deeply hurt and disappointed. These were his students, his colonists who were turning away from him, joining the Missouri Synod. That Synod declared categorically that in any state in America where there were congregations of their Synod, no other Lutheran congregations should be permitted to exist. Whoever adhered to Loehe's doctrine of the ministry must move to another state.
In his letter to Ferdinand Sievers, Loehe used his blessing as a farewell to the Synod, but he also vented his feelings:
I am standing with you, as I always have stood. As to the teaching concerning the ministry you are and remain my close relatives. I am happy for your Synod, for your life. I bless you and pray that no curse will come over you because of your unjust, unholy and nasty behavior toward us; that you may be kept safe and be a blessing. The Lord be with you, and his holy peace . . . You are acting in the free mission areas as if they belonged to you. You cannot stand anyone next to you who does not share your teaching about the ministry, even though he agrees with you in many and especially in the principal matters. And you dare to make the preposterous statement that church fellowship among brothers is not enough if they have reasons not to bow under your regiment . . . You have your own way, your system, you are complete, and it's taken for granted that we and the likes of us are at least erring Lutherans and brothers! But you are great and very happy, convinced that you have the truth and victory! Almost all of you, together with your congregations, have come out from us. Now you rejoice in your loneliness: "I am wiser than all my teachers!"[7]
[1]. Johannes Deinzer, Wilhelm Löhe's Leben: aus seinem schriftlichen Nachlass zusammengestellt (Gütersloh: C. Bertelsmann, 1901), III, 90.
[2]. ibid., 94.
[3]. ibid., 89.
[4]. ibid., 92.
[5]. ibid., 95.
[6]. ibid., 101.
[7]. Wilhelm Löhe, Gesammelte Werke (Neuendettelsau: Freimund-Verlag, 1951–91), 2:205–206.
---
From The Life, Work, and Influence of Wilhelm Loehe, 1808–1872, pages 134–35; English translation © 2010 Wolf Dietrich Knappe. Published by Concordia Publishing House. All rights reserved.
To order Wilhelm Loehe, please contact CPH at 800-325-3040 or visit cph.org.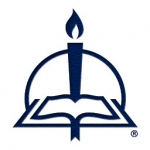 At CPH since 2009, Sarah Steiner was a production editor for the professional and academic book team. She worked on many academic titles, including coordinating the peer review books, and also helped out with Bible resource projects.